The Christie charity is aiming to raise £23 million for the construction of a new centre in Macclesfield where Christie patients will be able to receive outstanding cancer care, closer to home.
Treating more than 44,000 patients each year, 26% of our patients are referred here from hospitals across the UK. Every year, there are more than 6,500 patient journeys from the East Cheshire area which fall beyond the recommended travel time.
For those patients who live furthest away, coming to The Christie can mean a journey time of two hours or more. This puts tremendous pressure on them and their families at a time when they are already dealing with emotional stress of a cancer diagnosis.
Our vision for our patients
What patients want, need and deserve is to receive first class treatment and care from Christie experts, closer to home. This helps to enhance their patient experience during treatment whilst ensuring the best clinical outcomes.
In recent years, this aim has been achieved through the opening of our two treatment centres in Oldham and Salford, our mobile chemotherapy unit and our Christie at home service.
Thanks to the incredible success of these services, we are delighted to announce our exciting plan to open a comprehensive treatment centre.
Our new centre will deliver radiotherapy, chemotherapy and clinical trials for patients in East Cheshire. The Christie at Macclesfield will take patients from areas of Cheshire, North Staffordshire and the High Peak area of Derbyshire.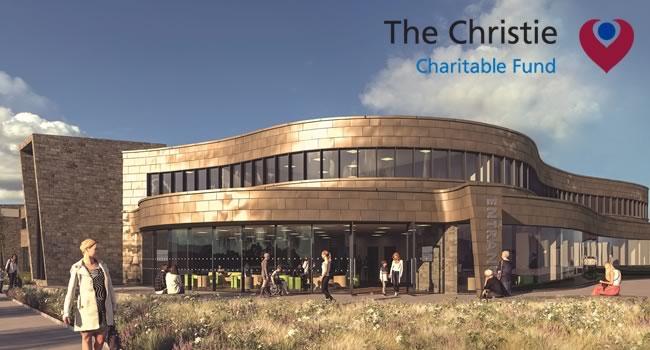 The facility will provide:
Local radiotherapy in the southern sector of The Christie's catchment area

Relocation and expansion of our existing chemotherapy outreach service at Macclesfield Hospital

Revolutionary clinical trials for patients in East Cheshire for the first time

Appropriate patient waiting space and private consultation room

Holistic support and information service

Palliative care and support services
Your donations in support of this project will not only save patients time and money on fuel costs and fares. It will also mean that patients are free to spend more time doing the things they love.