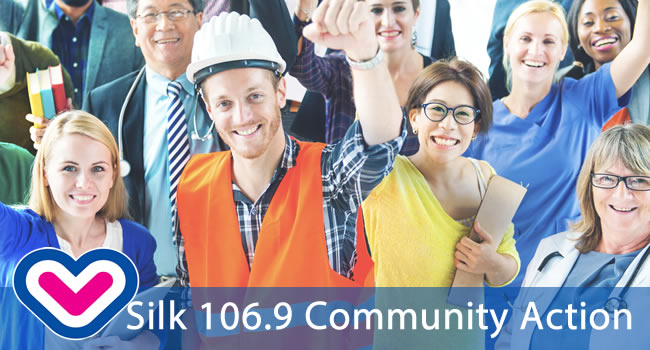 Cheshire's Silk 106.9 is your local radio station, broadcasting to the community and here to help you when you need us most. Our on air community action bulletins are designed to bring the community together as a whole. If you are able as an individual, group or company which can help our community then please fill out the form below and we will share with our listeners / readers. Your support is greatly appreciated.
The latest Government advice regarding Coronavirus (COVID-19) HERE
The NHS Guidelines and Information regarding Coronavirus (COVID-19) HERE
LIVE WELL with Cheshire East Council - Information HERE
NHS Mental Health Crisis Line
Open 24 Hours, 7 days a week. Anyone can call if needed to talk to a dedicated mental health professional 0300 303 3972
How Can You Help The Community?