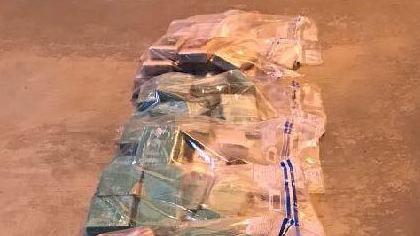 A large quantity of class A drugs with an estimated street value of around £20 million has been seized in Cheshire.
At around 8.30pm on Thursday 2 August Cheshire Police officers stopped two vehicles between Junction 19 and 20 on the M6 northbound in Cheshire.
The vehicles – a van and a car – were searched and officers discovered a large quantity of what is believed to be cocaine.
Four people from the Warrington area have been arrested on suspicion of conspiracy to supply class A drugs.
Detective Chief Superintendent Aaron Duggan, Head of Crime at Cheshire Police, said: "This significant seizure of class A drugs is one of the largest in Cheshire's history.
"It is the early stages of our investigation and I am confident that this colossal seizure will go some way toward disrupting the illegal, organised crime groups preying on the most vulnerable people in our communities in Cheshire and the wider North West region.
Information on the use and supply of illegal drugs can be given to Cheshire Police on 101.