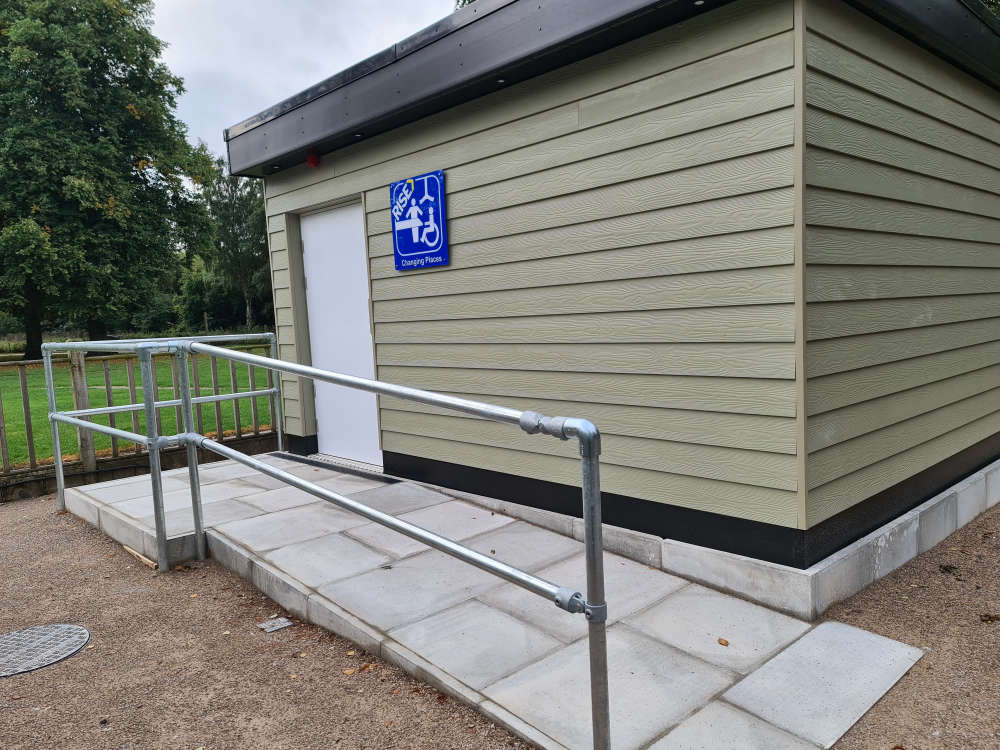 Cheshire West and Chester Council and the Corporate Disability Access Forum (CDAF) will soon open new Changing Places facilities at Marbury Park, Northwich.
Changes Places facilities are larger, accessible toilets for people who cannot use standard accessible toilets, and include specialist equipment such as hoists, privacy screens, adult-sized changing benches, and space for carers.
CDAF is a two-way information channel for the Council and local and regional access and disability organisations to discuss disability and accessibility issues for disabled and other people such as built environments, policies, and transport systems.
Councillor Val Armstrong, Cabinet Member for Adult Social Care and Public Health, said: "This is a really wonderful project. A lack of accessible facilities can become a source of anxiety and stress for disabled people – making it difficult to leave home, or stay out for long periods of time.
"Everyone has the right to access facilities that meet their needs and, a lack of these services prevents people from living their lives to the fullest, so we have taken action to secure this funding and can now provide these excellent facilities in beautiful Marbury Park.
"Thank you to everyone involved on this project and for helping to improve the lives of disabled people in the borough."
The project was funded by £73,600 government grant funding and £25,000 co-funded by the Council.
Marbury Park was also recently named fourth in the top 10 best kept urban parks in the country, following an analysis of TripAdvisor reviews by: