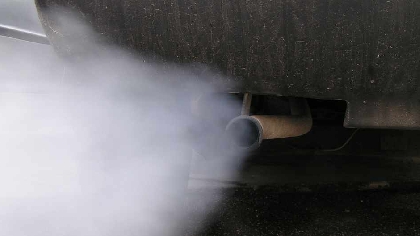 Cheshire is amongst one of the most affected areas in the UK for halt issues from car and van emissions.
Cheshire has one of the highest rates of annual health costs relating to fuel emissions in the UK.
As part of data released for Clean Air Day (June 21st), the boroughs of Cheshire East and Cheshire West and Chester are in the top 15 regions for health costs in the country.
The statistics reveal that the total annual health costs from petrol and diesel entering our bodies are just under £38,000 for Cheshire East, and £33,500 for Cheshire West and Chester.
Clean Air Day – which is backed by environmental charity Global Action Plan – have produced a league table of figures ranking which areas of the UK have the highest health costs related to vehicle exhaust emissions – with London unsurprisingly at the top.
The charity aims to increase awareness of the health issues created by polluted air in the UK, advice on lowering your own toxic emissions when driving, information on hybrid/electric vehicles and tips on making children more aware of the health problems caused by fumes.