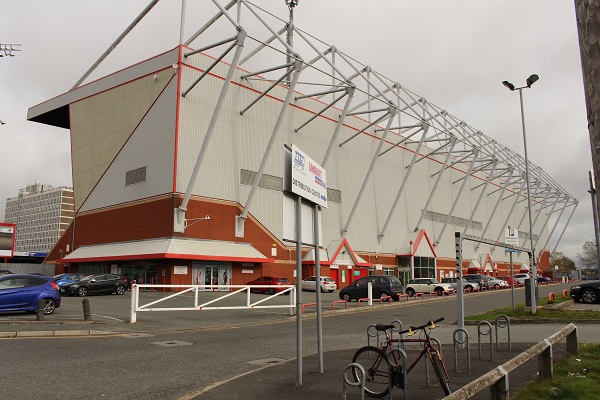 Crewe Alex say they won't carry out an independent review into allegations involving serial paedophile Barry Bennell, despite promising to do so in 2016.
They believe there is no need to after Cheshire Police's "thorough" investigation concluded the club had no knowledge of Bennell's abuse while he was employed by the club between 1985 and 1992.
It is acknowledged that Dario Gradi, who was the team's manager at the time, sent a letter to parents of young footballers once Mr. Bennell had left the club urging them not to let their boys attend any future sessions of games organised by the former youth team coach.
It is the club's position that this was because they didn't want to "potentially lose any promising young players to a team coached by Mr Bennell."
They insist Mr. Bennell left for footballing reasons.
An extract of the lengthy statement goes on to reference Mr. Gradi who remains suspended by the FA: "The club also acknowledges that Mr Gradi provided a character reference for Mr Bennell following his arrest in America in 1994. This letter was written at the specific request of Mr Bennell's then wife. The club understands that similar character references were also written by a further 57 individuals, including former players of the club, in support of Mr Bennell. Mr Gradi maintains that, which he stated in this character reference, that not once did he ever receive a complaint of sexual assault involving Mr Bennell."
The statement also moves to address concerns raised by Hamilton Smith who is a former Director.
He claims to have raised concerns about Mr. Bennell during his time at the club.
"Mr Smith was Managing Director of the club from May 1987 until February 1990. Every available member of the board of directors of the club during the time that Mr Smith was Managing Director has been interviewed by the police. Each and every individual, including the Manager of the club at the time, Mr Gradi, has denied having any recollection of Mr Smith raising any allegations of abuse about Mr Bennell at any board meeting in 1988 or ever."
Barry Bennell was jailed last month for 31 years for 50 counts of child sexual abuse.
In the aftermath of proceedings those who survived his abuse have called for Crewe Alex to apologise to them, but there is no sign of that in their latest media release:
"Finally, and above all else, the club wishes to make it absolutely clear that it sincerely regrets the terrible crimes committed by Mr Bennell upon young footballers over a significant number of years. The club also wishes to reiterate its deepest sympathies to the victims and survivors of Barry Bennell."
You can see the full statement from the club here.