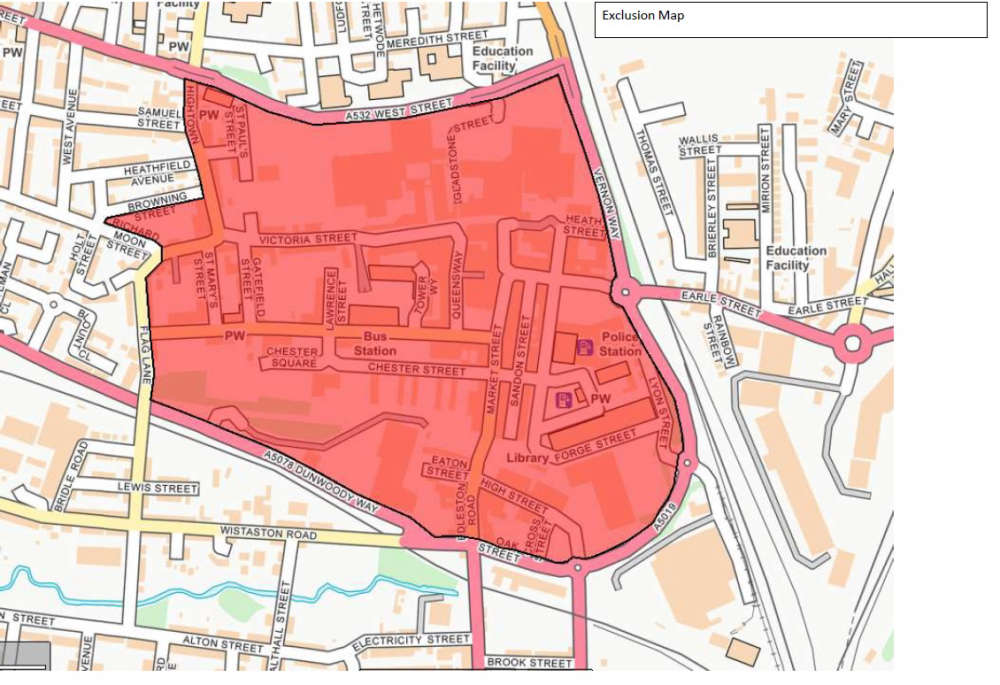 Officers in Crewe have secured a five-year Stalking Protection Order (SPO) against a man who persistently approached lone women in the town.
Mohaned Awadsaid began his tirade in May 2021, when he approached lone women and, on each occasion, the women told the man that he should 'go away' but he persisted.
On occasions the 36-year-old even followed one victim to her home address and attended her place of work.
Awadsaid was handed a Stalking Protection Order at Crewe Magistrates' Court on 2 November which places strict restrictions on him for the next five years.
The order prohibits him from entering an exclusion zone in Crewe Town Centre (except for Crewe Police Station), approaching or speaking to any lone woman in any place in Crewe and attempting to approach or contact two named victims.
Sergeant Steve Tandy, of Crewe LPU, said: "In this case, Awadsaid's behaviour was persistent, unwanted and repeated but we would not have secured this order if it wasn't for the bravery of the women for coming forward and reporting his actions to us.
"We will do all we can to listen and protect victims who come forward to report any incident where people feel concerned or those intent on causing fear or harm.
"Violence and Intimidation against woman and girls remains a top priority for the force and SPOs are one of several options available to help safeguard and protect victims at risk of stalking.
"I would urge anyone who wishes to report this kind of behaviour to please do so, so we can take action to protect you."
For further information about how to report stalking or harassment, please visit:
https://www.cheshire.police.uk/advice/advice-and-information/sh/stalking-harassment/
Pictured - Exclusion map.