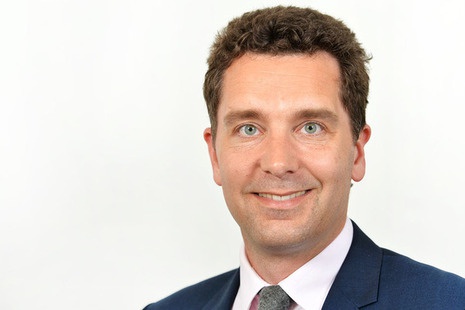 New statistics showing the significant Government support for businesses in Eddisbury have been welcomed by local MP Edward Timpson.
Businesses across Eddisbury have benefitted from £72,157,008 worth of loans since the start of the coronavirus outbreak. This includes 1,856 Bounce Back Loans – 100 per cent Government-backed loans which are interest-free for the first 12 months – worth £54,217,401. The scheme ensures that small firms which need vital cash injections to keep operating can get finance in a matter of days, with no repayments due during the first 12 months.
In addition, 85 loans have been offered in Eddisbury at a value of £17,939,607 through the Coronavirus Business Interruption Loan Scheme. The Scheme has helped small and medium-sized businesses to access loans and other kinds of finance up to £5 million.
Across the North West, a total of 135,124 Bounce Back Loans, worth £3,979,683,585, and 5,846 Coronavirus Business Interruption Loans, worth 1,501,192,220, have been provided to businesses to support businesses across all sectors, protecting jobs and livelihoods.
The Chancellor of the Exchequer also announced on Friday that the Government's Job Support Scheme will be expanded to protect jobs and support businesses required to close their doors as a result of coronavirus restrictions. This is alongside increasing cash grants to businesses in England required to shut in local lockdowns, to support them with fixed costs of up to £3,000 per month.
So far, the Government has provided over £200 billion throughout its economic response to coronavirus to support jobs and businesses in the UK.
Eddisbury MP, Edward Timpson CBE, said:
"This year has been hugely challenging for businesses in Eddisbury, but these latest figures demonstrate the scale of support that the Conservative Government has put in place to protect livelihoods and businesses.
"Never has the Conservatives' agenda to level up the whole county been so important – and we will continue to focus on supporting hard-working families across Eddisbury."
Chancellor of the Exchequer Rishi Sunak said:
"Our support for businesses and workers has provided a lifeline to employers up and down the country, supporting people to stay in jobs and protecting livelihoods.
"We will build on this as we move to the next stage of our recovery through the Winter Economy Plan, which will continue to protect jobs and help businesses through the months ahead."
Providing Bounce Back Loans to ensure businesses are able to get access to financial support as quickly as possible. Any smaller business experiencing financial difficulties because of coronavirus can apply for a loan of up to £50,000, which is 100 per cent guaranteed by Government for the first 12 months – during which time no repayments will need to be made. Loans reach bank accounts within days of an application being made.
Setting up the Coronavirus Business Interruption Loan Scheme to help companies that need access to cash. Any viable business with a turnover of up to £45 million can apply for a loan of up to £5 million, and we have banned lenders from requesting personal guarantees for loans under £250,000. A Coronavirus Large Business Interruption Loan Scheme is also available to provide loans of up to £25 and 50 million for companies with a turnover above £45 million.
Protecting 9.6 million jobs through the furlough scheme – one of the most generous in the world. We have provided over £40 billion through the Coronavirus Job Retention Scheme to protect 9.6 million jobs which otherwise would have been at risk.
Launching the Job Support Scheme. The company will continue to pay its employee for time worked, but the burden of hours not worked will be shared equally between the employee, employer and government – one third each way. The Scheme is focused on viable jobs, so employees need to be working at least a 33 per cent of the time, and this will move up over time.
Encouraging employers to keep their employees on through the £9 billion Jobs Retention Bonus Scheme. This provides £1,000 to companies for every employee who was furloughed previously and who is kept on continuously until January.
Supporting the hardest-hit sectors throughout our response to coronavirus. We have targeted our support at the industries that need it most: we cut VAT for hospitality and tourism from 20 per cent to 5 per cent and extended the cut until March; we provided a £1.57 billion support package for the arts sector.
Putting in place the Self-Employed Income Support Scheme, meaning we are now supporting over 2.7 million people, worth £7.8 billion. Self-employed people have been able to claim a grant worth 80 per cent of their average monthly trading profits over the last three years, up to £2,500 a month. We have extended the scheme with a third grant, representing 20 per cent of three months earnings, for November to January.
Supporting businesses through a variety of business grants. Businesses in the retail, hospitality and leisure sector are eligible for cash grants of up to £25,000, and smaller businesses can receive up to £10,000. Up to 1 million business premises are eligible for these grants – worth over £12 billion.
The Government is supporting businesses in areas with local restrictions by providing grant payments to businesses required to close due to local interventions and extending the Job Support Scheme for businesses that are forced to close due to local or national restrictions. Businesses in England required to close due to local or national restrictions will be able to receive up to £3,000 every three weeks. The Government will support eligible businesses by paying two thirds of each employees' salary, up to a maximum of £2,100 a month.