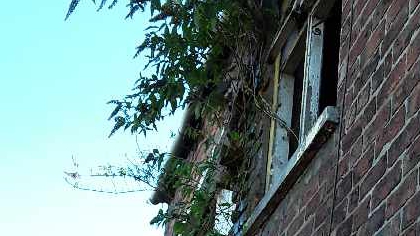 A man was fined for failing to maintain and tidy up a property he owns in Crewe, a court heard.
In 2016, Cheshire East Council served a notice requiring proper maintenance of land at a property Mr David Belcher owns in Hall O'Shaw Street, in Crewe.
Mr Belcher, 48, of Westholme Close, in Wistaston, was found guilty in 2017 for failing to meet its requirements. But after the conviction, he failed to undertake the necessary works in full, and left the building an eyesore, prompting the latest prosecution by Cheshire East Council.
The notice had required Mr Belcher to take specific steps to address the adverse condition of the land and property – it had been allowed to fall into a state of disrepair.
Along with a large hole in the roof, a tree had been left to grow out of one of the side walls – doors and windows were also missing at the derelict building.
Mr Belcher pleaded guilty to two offences under the Town and Country Planning Act 1990 and was fined £250 for the first offence and £550 for the second offence with a victim surcharge of £55 – he was also ordered to pay the council's costs of £650.
Councillor Ainsley Arnold, Cheshire East Council's cabinet member for housing, planning and regeneration, said: "This conviction should serve to send out a clear message to owners that it is not acceptable to allow a property to fall into such a poor state of disrepair or to let its appearance to get into such an unsightly state. This is a real eyesore neighbours and passers-by have had to put up with.
"Councils have the powers to serve a notice to require remedial steps to be taken and a failure to take those steps can result in the matter ending up before the courts."