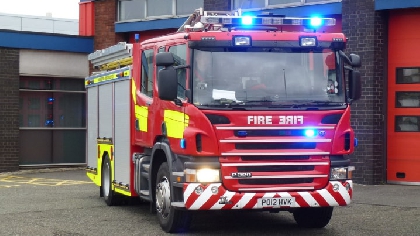 There are calls for residents to check chimneys for blockages – after a blaze in Northwich.
Shortly before 1.30pm on Tuesday, firefighters were called to reports of a chimney fire at a house on London Road in Davenham.
Crews attended the scene and found the incident involved a log burning fire.

Firefighters from Winsford and Northwich used a roof ladder and height safety equipment to examine the chimney from above and discovered a blockage.
Firefighters quickly cleared the blockage allowing the smoke to clear.

The team were in attendance at the scene for approximately one hour.