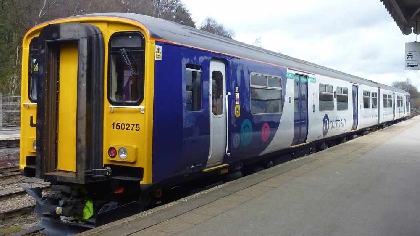 Northern Rail services hit in series of one day staff walk outs.
After enduring weeks of delays and cancellations on Northern Rail services, rail passengers will now have to endure three days of industrial action this week.
The first strike starts today, followed by planned walk outs on Thursday and Saturday.
Northern has said services will be affected between 7am and 7pm, but that it will try to run as many services as possible.
The disruption is down to the ongoing row over the use of guards on trains. The Rail, Maritime and Transport (RMT) union is insisting imposing driver only trains poses a risk to public safety.
The Department for Transport has called driver only services "safe", citing their use on the rail network for over thirty years.
The RMT has also been keen to highlight a clause in Northern's franchise agreement that allows them to claim compensation from the government in the event of strike action.
RMT General Secretary Mick Cash said: "It's another day and another rail scandal under Chris Grayling. It is utterly shocking that he is using Northern taxpayers and passenger's money to reimburse German state owned northern rail for money they have lost as a result of strike action and we welcome that MPs are looking into this issue.
"By bankrolling Northern in this way Chris Grayling is seeking to prolong this dispute and break the workforce. Well, it will not work and our members remain as solid as ever in the fight to ensure safety and access for all on railways across the North."