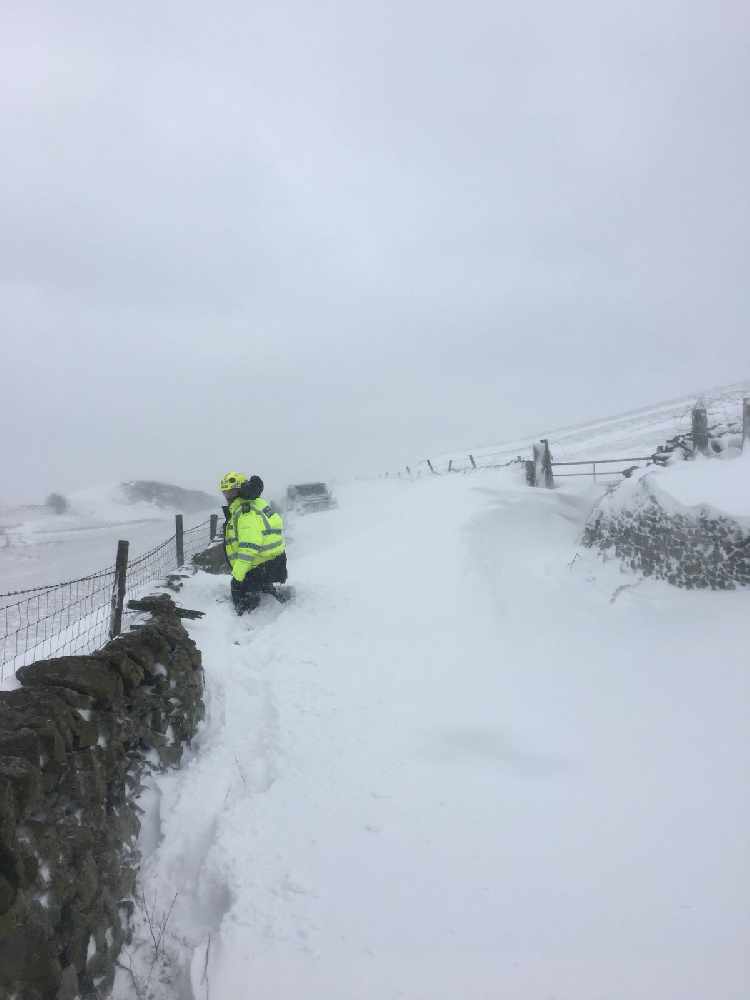 Cheshire Police are asking drivers not to ignore road closure signs.
The plea from officers comes following reports of vehicles getting trapped by the snow.
Since yesterday, police have had to deal with multiple reports of trapped cars and vans across Cheshire East, a number of which have been abandoned.
Although snow has stopped falling, for now, there are a number of roads that are impassable due to snowdrifts caused by high winds. Officers are asking motorists not to attempt to collect any abandoned vehicles for now.
Roads that are currently closed, include:
A54 Bosley traffic lights to Buxton
A537 Buxton New Road
B5470 Tower Hill

Inspector Penny Jones gave this warning:
"Public safety is our priority and while road closures may be an inconvenience, please do not ignore them as they are there for a reason.
While the snow itself has now subsided, the high winds have caused substantial snowdrifts around the Macclesfield and Congleton areas."
There are also reports that the high winds have brought down trees, which will cause further dangers to drivers.