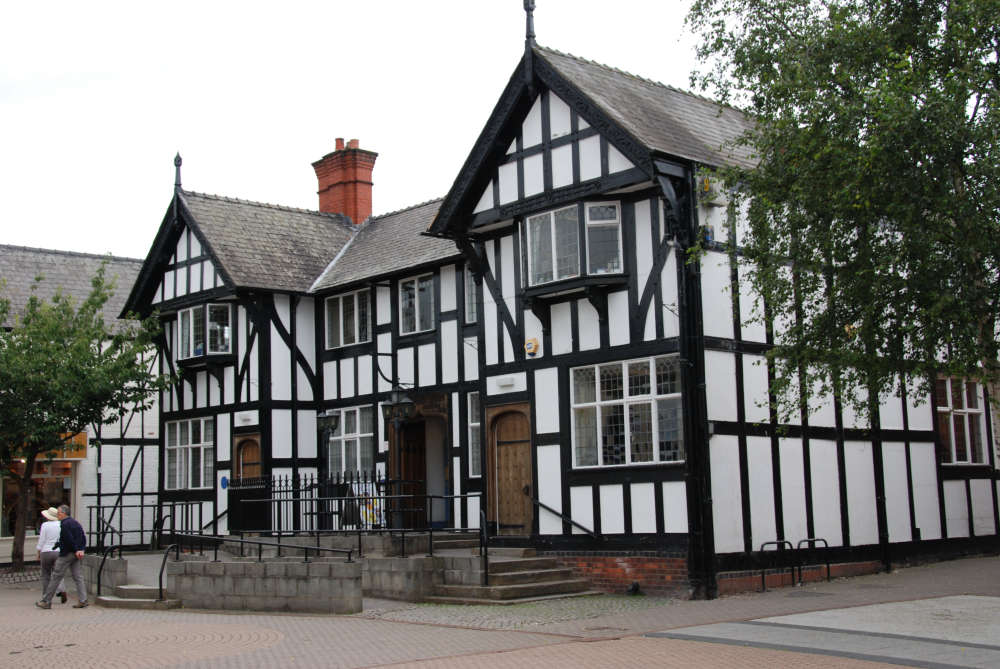 Northwich library is to remain closed to the public until late September for stabilisation work and further structural investigations on the building.
The alleyway to the side of the library will also close for the duration of this time.
The Council is currently finalising plans to fully refurbish the library to make it fit for the next generation and it considers this initial phase of work to be the start of a longer-term renovation project.
Information gathered during this urgent work will determine the long-term plan and the extent of renovation required to fulfil our ambition to transform the building into a modern new library.
Events and services in the building have been temporarily moved to new locations nearby and the Council is currently working on plans to provide a more stable location to accommodate library services in Northwich while the building is closed.
Councillor Louise Gittins, leader of Cheshire West and Chester Council, said: "Northwich library is a valuable service in the town which will continue to be provided long into the future, and we have committed Council funding to renovate the building.
"Before we can start this work, structural engineers have informed us that we need to carry out stabilisation work on the building and further structural investigations.
"Unfortunately, this means having to keep the building closed for this period and ensuring we can continue to offer library services in other locations including events across the town. We will continue to keep residents informed of how and where they can access library services in Northwich, in addition to the relocation of regular events."
Alternative facilities are available at Sandiway, Barnton and Weaverham libraries which are open and will be offering extended opening hours while Northwich is closed.
Online services, including eBooks, can be accessed 24 hours a day at:
www.cheshirewestandchester.gov.uk/libraries.
The ESOL classes at Northwich Library have been relocated for the next two weeks.
Any books borrowed from Northwich will be renewed during closure. Any holds to be collected from Northwich have been moved to Sandiway Library.
Children can continue with the Summer Reading Challenge at any Cheshire West and Chester library and next week's events have been relocated to Sandiway Library. Plans are being made to re-locate events for the following weeks to more central locations.
Northwich Library relocated events and activities:
Monday 15 August
Art for Wellbeing: 10-11.30am, Weaver Hall Museum (Annex)
Gadgeteers with the Dogs Trust: 10.30am, Sandiway Library. All ticket holders will be contacted to advise of the change of location.
Read and Relax: 2-3pm, Paradox Café, Northwich
Tuesday 16 August
Story and rhyme time: 10.30-11.00, and 11.30-12.00, Weaver Hall Museum (Boardroom)
Digital device sessions: 2-3.30pm, Barnton Library
Wednesday 17 August
Lego Club: 10am-4.30pm, Sandiway Library
English Conversation: 10-11.30, Weaver Hall Museum (Boardroom)
Wellbeing Walks: 10.30am Led by Ranger, meeting outside Northwich library
Thursday 18 August
ESOL classes: Northwich Workzone, Navigation Road, CW8 1 BE
Fun Science: 10.30am, Sandiway Library. All ticket holders will be contacted to advise of the change of location.
Baby Bounce: 10.30-11.00 and 11.30-12.00, Weaver Hall Museum (Boardroom)
Craft and Chat: 2-4pm, Weaver Hall Museum (Cafe)
Spanish Conversation: 5.30-6.30pm, Online, delivered via Zoom. All members will be contacted by the group leader.
Friday 19 August
Adult Colouring group: 10am-12pm, Barnton Library
Pictured - Northwich Library