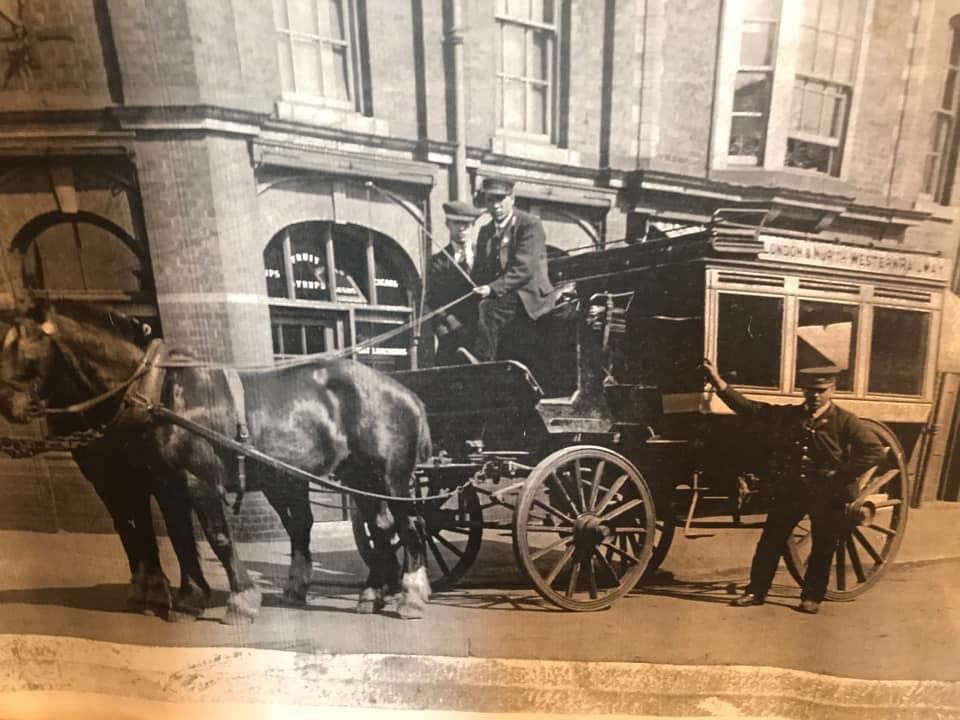 People from across Crewe are sharing their stories of what rail means to them, as the public are urged to pledge their support for the town's bid to be the home of Great British Railways.
Megan Hughes spent a four-week work placement at Crewe Station in 2017 and has left a lasting legacy by coming up with the idea for a Calm Corner to help people with autism like her to find some peace and quiet when using the station.
The families of Councillor Laura Crane, vice-chair of Cheshire East Council's highways and transport committee, and Pete Edwards have both worked on the railways in the town for generations, with Laura even meeting her husband while working for Network Rail.
They have all told their stories as part of Crewe's campaign to be the home of Great British Railways and now the public – both in the town and across the country – are being urged to pledge their support by going to:
Megan's story: Creating a Calm Corner
In 2017 Megan, who has Asperger's syndrome, took part in a four-week work placement at Crewe station before starting work as a carer, which involved traveling via Crewe Station.
Her route only had one train per hour, so it could become a long and overwhelming day if she missed one. She noticed there was an additional waiting room which was largely unused.
Megan suggested it would be a good place for a calm area and soon got to work with staff from the station to make it a reality. This became Calm Corner – the first of its type in a UK train station.
Megan said: "For the first time I felt like I had achieved something.
"I've struggled after my diagnosis but to see how I've used my experiences to create something that will help so many different people has made me look at my own situation in better way, because without it I might not have had this idea.
"The Calm Corner gives people a space that is quiet and doesn't feel like a train station, so it's great for those in sensory overload but also anyone who is struggling."
Councillor Laura Crane: five generations of rail
"Rail goes back five generations in my family, starting with my great-great grandfather who moved from Liverpool to Crewe to work on the railways in the 19th Century. One great-grandfather used to drive the railway omnibus from Sandbach town centre to the station, another worked on Crewe station and my grandad used to work signal boxes around the Crewe area. He used to tell me all kinds of ghost stories about working some of the more remote boxes!
"My mum worked in for British Rail in Rail House, Crewe for a while before moving to Unipart Rail and I started at Network Rail in an IT role back in 2004, supporting the systems that help to run the railways so I always felt very close to the operational side.
"I worked on the railway until I got a cabinet position at Cheshire East and needed to dedicate myself to that. My husband and I met there too, and eight years later we're married with a child. We wouldn't have met without the rail because he was from Stoke and came up to Crewe for work as so many do.
"I've always felt that the railway is in my blood, and I can't imagine Crewe without it. Given our family history I think it's so important that future generations have every opportunity to work on the railways.
"The arrival of Great British Railways would give our kids, grandkids & great grandkids a future on the railway here in Crewe."
Peter Edwards: a rail family for 125 years
In 1896, Peter's great grandfather started working at Crewe Works, followed by all four of his sons, including Pete's grandfather, who began work as an apprentice fitter on the same day as his twin brother.
Pete's father also had a 50-year career on the railways, ending up as a guard based at Crewe Station, while Pete's first job was as an apprentice at Crewe Works in 1985. His skills and experience may have taken him around the world to Dubai, Krakow, Munich and Copenhagen, but he was drawn back home and is currently Director of Rail Systems Engineering for Capita.
He is also an industry advisor and STEM ambassador at the UTC, passing on his knowledge to future generations of Crewe rail workers just as it was passed down the generations of his own family.
"Crewe has always been central to the wider rail network since 1833 providing a unique pedigree of manufacturing, engineering and operations. In Crewe, Great British Railways can embrace putting people first, whether this is the travelling public, or facilitating the vast movement of freight through the Basford Hall freight facility. Connectivity through the 'six legs of the Crewe network', gives the opportunity for the interchange of the public and freight to all areas of the UK, itself a unique trait.
"The impassioned and embedded heritage that Crewe brings to the rail industry affords the town to be given maximum opportunity to thrive on its roots and develop the next generation of rail workers, SMEs, socioeconomic development and education. This will also allow the town to once again be the epicentre of the industry and give people like me the chance to know that their family was part of that second generation or indeed, first generation."
The Crewe: Heart of Rail campaign needs your help – we'd love to hear your rail stories and what the railway means to you. As the Crewe's campaign ramps up, the support of the local community in Crewe and Cheshire is invaluable. There are a couple of ways that people can share their stories and show their support:
On social media, using the hashtag #HeartOfRail
Via the dedicated website – https://gbrcrewe.co.uk/support/
By sharing their Crewe rail story with our communications team so we can share it with the wider world!
Picture of Omnibus supplied by Cllr Crane.