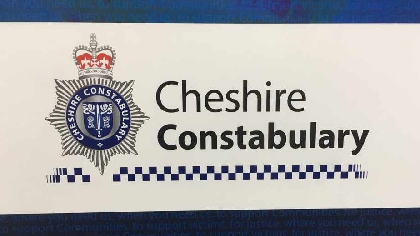 Cheshire's Police Youth Engagement Officers launched a project in January, inviting high school and college age students to make a short video or radio advert that will spread the word to other young people about knives, the dangers they pose and the consequences of carrying a knife.
It's also an opportunity to focus on the positive that the vast majority of young people don't carry knives and how we can help to keep communities safe.
Recent crime figures show that knife incidents have increased in Cheshire in the last year, which unfortunately reflects a national trend. There have been tragic incidents when people have died due in knife incidents in Cheshire, namely Macclesfield and Runcorn in the last 12 months.
To encourage educational establishments to get involved, Teachers have been provided with a free selection of video, document and online resources which will help them conduct workshops in school. Students will write scripts and perform their own adverts as well as adding music and sound effects.
It's free to take part in the competition which closes on 27th March.
Schools and individuals are asked to register their interest at www.collaboratedigital.com/register
PC Amy Fletcher of Cheshire Safer Schools and Young People Partnership said: "Whilst knife crime is not a major problem in Cheshire, we do want to recognise it as a priority before it becomes a bigger concern. The best way to get that message across is through our young people. The message is much more likely to be given credibility about the dangers of carrying and using a knife if it comes from their peers."
Mark Watson of Cheshire Crimebeat, the charity funding the project said: "Cheshire Crimebeat is delighted to support this innovative competition. In our 20th year as a charity helping to fund initiatives across the county it's great to combine the creativity of our young people with an important issue such as knife crime."
Mark Matthews of Collaborate Digital said: "It's fantastic to be working with Cheshire Police again. Our campaigns in previous years on online and street safety were a huge success with over 60,000 people watching the winning videos on YouTube."