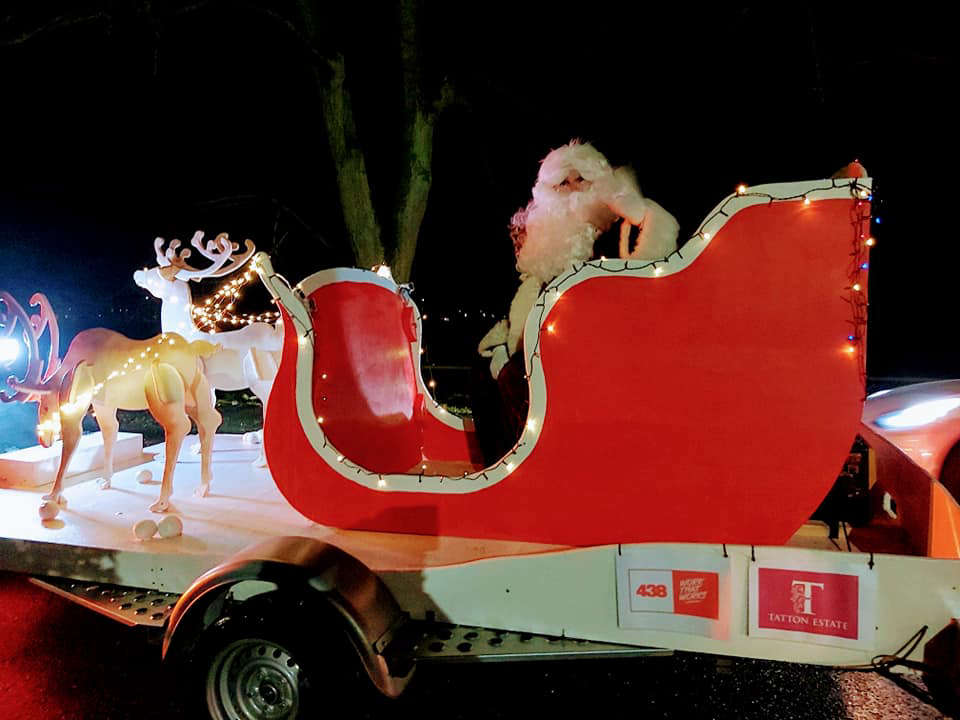 Knutsfordians and are urged to put Saturday 18th and Sunday 19th December in their diaries as We Are Knutsford's Santa Drive returns for the second year.
The inaugural event took place last year when Knutsford was in a tier system and on the cusp of a third national lockdown. Made possible, purely by volunteers the two evenings saw Santa dash around two distinct neighbourhoods of Knutsford, waving and wishing onlookers Merry Christmas whilst collecting food parcels for Hope Central and the Welcome. The routes this year will remain roughly the same and families are encouraged, to line the route whatever the weather.
Claire Sawyer, founder and leader of We Are Knutsford said, "Last year's event was hugely popular and deserves to be a permanent fixture on Knutsford's Christmas calendar. The event is only made possible by volunteers and to keep it simple we are keeping the two routes the same as last year. Both routes will start at 4pm and if you are outside of the routes feel free to pop down and join in the fun. This year rather than food hampers we are happy to welcome online donations which can be made via our sister website:
https://knutsford2you.org/give2santa
We work with Hope Central and all monies donated will be matched by Barclay's to ensure it works even harder for local families. Don't forget to check our Santa tracking app too to ensure you know exactly where he is!".
To find out more, including timings and final route maps residents are urged to check We Are Knutsford's Facebook page and local press.
We Are Knutsford is a local community group set up, in March 2020, to steer and support Knutsford during the Covid-19 pandemic. It offers prescription collections, shopping and telephone support services to the community. It works closely with The Welcome and Hampers of Hope. We Are Knutsford also hosts community events such as a Santa Parade and Easter competitions. For further information please contact see: