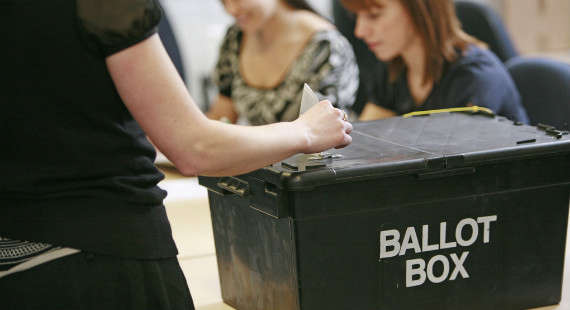 Cheshire East Council's election team will host a number of briefing sessions for potential borough, town and parish council candidates.
Seven sessions relating to borough council elections and seven separate sessions for town and parish council elections will be held at locations across the borough during February and March.
This is due to elections being held on Thursday 4 May for all 82 borough council seats and for all contested town and parish councils in Cheshire East. For the first time, photo ID will be needed to cast your vote in person. You do not need photo ID to vote by post.
Nominations for the elections close at 4pm on 4 April – meaning all paperwork and other documentation must be submitted and approved by that date.
Anyone seeking to stand as a candidate in the May elections is urged to attend one of these briefing sessions:
Monday 20 February – Capesthorne Room, Macclesfield Town Hall SK10 1EA;
Sunday 26 February – Committee Suites, Westfields, Sandbach CW11 1HZ;
Wednesday 1 March – Committee Suites, Westfields, Sandbach CW11 1HZ;
Thursday 2 March – Grand Hall, Congleton Town Hall CW12 1BN;
Monday 6 March – Capesthorne Room, Macclesfield Town Hall SK10 1EA;
Wednesday 8 March – Holmes Chapel Community Centre, Station Road CW4 8AA;
Thursday 9 March – Council Chamber, Crewe Municipal Buildings CW1 2BJ.
All briefing sessions start at 5.30pm for borough candidates and at 7pm for town and parish candidates except for the briefing on Sunday 26 February, when the briefing for borough will start at 2pm and the town and parish will start at 4pm.
Returning Officer Lorraine O'Donnell, who is chief executive of Cheshire East Council, said: "I would urge all potential candidates to attend one of these briefing sessions as there will be important information we need to give relating to these elections, the process for nominations, protocols and legal rules. Nomination packs and other relevant paperwork will also be available for collection at the briefings.
"It is important that all paperwork for candidates is completed correctly, prior to the deadline for nominations, to avoid any difficulties that could prevent a candidate from standing.
"The council's friendly and efficient electoral services' staff will be able to offer advice to candidates on the paperwork that they need to complete."
The briefings will include important information including:
The role of borough, town and parish councillors and the protocols they will need to follow once elected;
Key changes to election law around voter ID requirements;
Timetables of key election events and deadlines;
Nomination arrangements, timings and how to complete nominations;
Details of the timing of delivery of polling cards;
Details for postal votes and proxy votes;
Polling day arrangements;
Ballot verification and count details;
Candidate expenses guidance; and
Campaign 'Dos and Don'ts'.
Due to limited space, it is important that potential candidates contact Cheshire East Council's elections team to reserve their place as soon as possible.
They should phone:
01270 685922
...or email:
electoral.information@cheshireeast.gov.uk
This will enable the team to ensure they have the relevant documents available for you to collect at the briefings.
Anyone who wants to have their say in the local elections in May must also be registered to vote. It only takes five minutes to register online at:
Anyone registered to vote, who does not have one of the accepted forms of ID required by the new government legislation, can apply for:
free ID online via the gov.uk website
...before 25 April, or by completing a paper form.