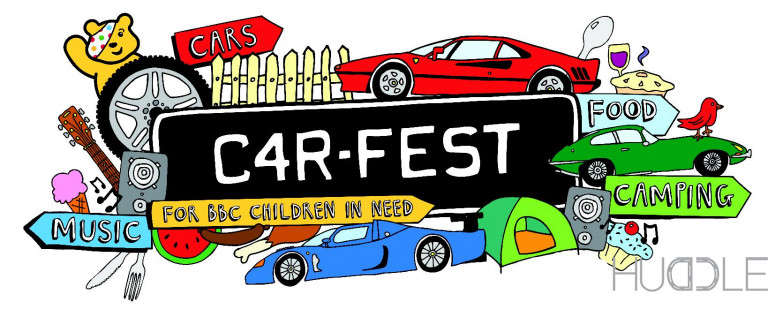 Bolesworth Castle sits in a beautiful parkland setting and provides CarFest North with a wonderful backdrop of lakes, rolling hills and trees.
The castle has been home to the Barbour family since 1856 and is at the heart of a 6,500 acre estate which is home to many small businesses (employing over 1,000 people). Bolesworth Estate also provides homes for local people and their farmers are amongst the best in the business, with plenty of dairy cows to eat all the lush Cheshire grass!
The venue for CarFest North is also home to horsepower of a different kind hosting one of the top show jumping events in the country.
This year's festival weekends promise to bring us all together, to admire the fastest cars, enjoy performances from some of UK's best artists, bands and DJ's, get involved in incredible food demonstrations and meet a host of the UK's TV, theatre, music and sports legends.
Their Charity Partners are BBC Children In Need, Comic Relief, Ellen MacArthur Cancer Trust, My Black Dog, Rainbow Trust, Starlight Children's Foundation and Teenage Cancer Trust.
They're on a mission to continue raising funds for them in 2022. The past few years have been extremely challenging for everyone, but especially for charities, as they continue to support some of the most vulnerable people in society.
The 2022 Event will be built around SEVEN amazing Festivals in ONE. All joining forces at night in the main party arena full of Music, DJs at Club CarFest, their very own Kitchen Disco Stage and lots of stars and surprises.
In front of the Main Stage every afternoon, Chris Evans will take to the haybales and interview one of our big celebrity guests, before kicking off the party in style!
Every evening there'll a great line of music artists, from living legends to the latest hitmakers! There'll be live music from Richard Ashcroft, Steps, McFly, Judge Jules, Nile Rodgers & Chic, Ronan Keating and many more.
Plus don't forget, some of the best DJ's will be spinning tracks at Club CarFest and, of course, the Kitchen Disco Stage will keep you entertained every evening.
Find out more here: