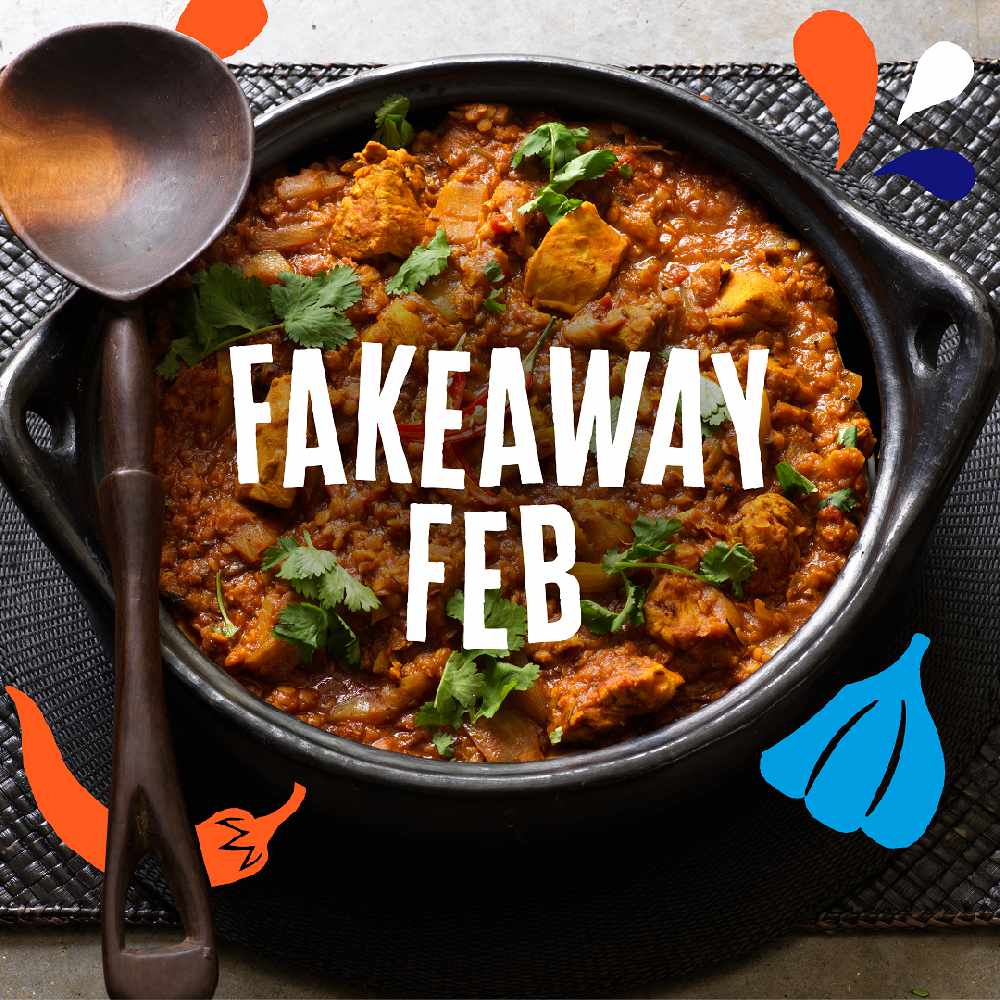 Diabetes UK is calling people across Cheshire to sign up to the first ever FakeAway Feb. The charity is challenging people to swap processed foods for healthier, homecooked meals throughout the month of February, to raise vital funds for diabetes research.
FakeAway Feb aims to get people to try new recipes and think homemade – whether you're a stranger to the kitchen, or a regular meal prepper. With Diabetes UK by your side throughout to provide advice, support, and most importantly – delicious recipes, FakeAway Feb is here to keep you on track to a healthier you.
When you sign up to take part, you'll be welcomed into an online community, where fellow FakeAway Feb participants can share tips, tricks, and cooking hacks. You'll also have access to the FakeAway Feb Toolkit where you can download your free meal planner.
FakeAway Feb is a great way to get the whole family eating more healthily – by creating a team you can take on the challenge together. You'll be entered into the leaderboard where you can track your progress against others, and if you raise over £35 by the end of February, you'll also receive your very own Diabetes UK wooden spoon.
Clare Howarth, Head of the North of England at Diabetes UK, said:
"This February, keep up the new year motivation with Diabetes UK's first ever FakeAway Feb. By signing up, you'll commit to a month where you ditch the takeaways in favour of delicious home-cooked alternatives.
"FakeAway Feb is a fantastic opportunity to discover new recipes, connect with our community, and save some pennies – all while raising money for vital diabetes research.
"If you're living in Cheshire, sign up to FakeAway Feb today, and kickstart your journey to a healthier you."
Sign up to FakeAway Feb here.
1. Diabetes UK's aim is creating a world where diabetes can do no harm. Diabetes is the most devastating and fastest growing health crisis of our time, affecting more people than any other serious health condition in the UK - more than dementia and cancer combined. There is currently no known cure for any type of diabetes. With the right treatment, knowledge and support people living with diabetes can lead a long, full and healthy life. For more information about diabetes and the charity's work, visit www.diabetes.org.uk
2. Diabetes is a condition where there is too much glucose in the blood because the body cannot use it properly. If not managed well, both type 1 and type 2 diabetes can lead to devastating complications. Diabetes is one of the leading causes of preventable sight loss in people of working age in the UK and is a major cause of lower limb amputation, kidney failure and stroke.
3. People with type 1 diabetes cannot produce insulin. About 8 per cent of people with diabetes have type 1. No one knows exactly what causes it, but it's not to do with being overweight and it isn't currently preventable. It's the most common type of diabetes in children and young adults, starting suddenly and getting worse quickly. Type 1 diabetes is treated by daily insulin doses – taken either by injections or via an insulin pump. It is also recommended to follow a healthy diet and take regular physical activity.
4. People with type 2 diabetes don't produce enough insulin or the insulin they produce doesn't work properly (known as insulin resistance). Around 90 per cent of people with diabetes have type 2. They might get type 2 diabetes because of their family history, age and ethnic background puts them at increased risk. They are also more likely to get type 2 diabetes if they are overweight. It starts gradually, usually later in life, and it can be years before they realise they have it. Type 2 diabetes is treated with a healthy diet and increased physical activity. In addition, tablets and/or insulin can be required.
5. About 2 per cent of people have other types of diabetes. Other types include 11 different forms of monogenic diabetes, cystic fibrosis related diabetes and diabetes caused by rare syndromes. Certain medication such as steroids and antipsychotics, surgery or hormonal imbalances could also lead to other types of diabetes.