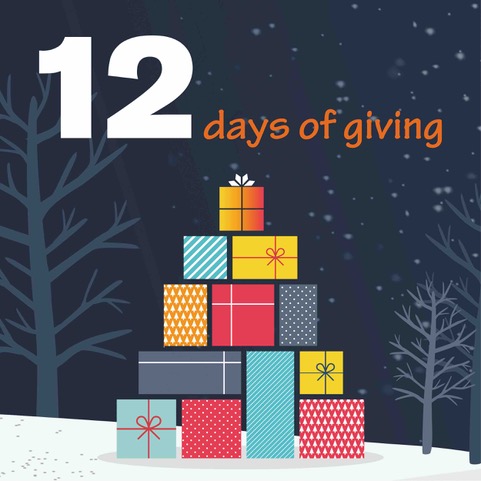 Three charities based in Cheshire have won a £1,000 Christmas gift thanks to nominations from the public.
The charities were nominated to win a share of £120,000 as part of specialist insurer Ecclesiastical's annual 12 days of giving Christmas campaign.
The Seashell Trust based in Cheadle, which provides a creative, happy and secure environment for children and young people with complex and severe learning disabilities, and The DYRK1a UK Community, which preserves and protects the physical and mental health of people affected by DYRK1a (a genetic disorder) through the provision of information, advice and support (see notes for full list1), are among the local charities set to benefit from the money following overwhelming public support in the area.
6,568 Cheshire residents nominated a cause close to their hearts, with 105 charitable causes in the area receiving votes. The 120 winning charities across the UK were picked at random from those nominated.
The full list of the 120 charity winners is available to view online at www.movementforgood.com/12days
Thanking supporters in Cheshire, Mark Hews, Group CEO at Ecclesiastical, said: "Owned by a charity, here at Ecclesiastical our core purpose is to contribute to the greater good of society, so charitable giving is at the heart of our business. We know that £1,000 can make a huge difference to the incredible work that charities do, and we're looking forward to seeing how this financial boost will change lives for the better. We hope these donations can bring a positive end to a difficult year and a promising start to 2021."
A representative from The Seashell Trust said: "This donation will enable us to support more families with babies and toddlers who have very complex needs. There is little provision for these families elsewhere and so this weekly service is vital in giving new parents as many tools as possible to cope with and learn strategies to help their infant develop. We can support up to 40 people per week in person at our session and unlimited numbers online, which is amazing. We are also looking to roll out our in person sessions to different geographical locations in 2021 (COVID dependent!)."
A representative from The DYRK1a UK Community said: "The £1000 donation will help fund the costs of the next DYRK1a Families Meet Up Conference in the UK. The conference is an amazing opportunity to connect with other families from across the UK and share information and experiences in dealing with the challenges our DYRK1a children and young people have in life. The funding provided will help ensure that as many families as possible are able to benefit from this event by being able to pay for the conference facilities during the meet up for all the speakers and the families attending. This will help encourage attendance of families who would otherwise not feel able to financially."
Last year, Ecclesiastical launched its latest Impact Report to celebrate some of the many good causes it has helped.
The three winning charities in Cheshire are:
The DYRK1A UK Community
Seashell Trust
Walton Lea Partnership Limited
About Ecclesiastical
Owned by a registered charity, Allchurches Trust, Ecclesiastical is a unique financial services organisation. With its main operations and headquarters in the UK, Ecclesiastical also operates in Australia, Canada and Ireland.
Ecclesiastical is a specialist insurer of the faith, heritage, fine art, charities, education and private client sectors.
Founded in 1887 to provide insurance for the Anglican Church, the company now offers a wide range of commercial insurances, as well as home insurance, selling through brokers and directly.
The Ecclesiastical Group also includes award-winning investment management business, EdenTree Investment Management, which provides a range of ethically screened investment funds.
Ecclesiastical is one of the UK's top corporate donors to charity. It has donated over £97m to charity since 2016 and is aiming to reach its target of giving more than £100m by September 2021.
Ecclesiastical is an eleven-time winner of Fairer Finance's best home insurance provider.
Many businesses say they are different. Ecclesiastical really is. Find out why here www.ecclesiastical.com/ourstory