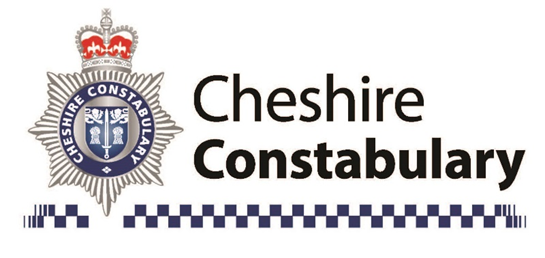 Cheshire Constabulary has teamed up with The Hollie Gazzard Trust to provide people across the county with an enhanced level of protection – in a bid to make Cheshire's streets even safer.
The partnership sees the Constabulary encouraging members of the public to download a next generation safety app called Hollie Guard, which turns your smartphone into an advanced personal safety device.

And in a further drive to help protect Cheshire's women and girls from violence, funding has been allocated for the enhanced version, Hollie Guard Extra, so that thousands of people across the county that police and partners identify as potentially vulnerable are given access to a professional, police-approved monitoring team (via a control centre) who respond if they are in danger.

The investment forms part of the wider Safer Streets initiative where the Police and Crime Commissioner for Cheshire, John Dwyer, secured £1.5 million of funding from the Home Office to roll out several innovative projects across Cheshire - including the partnership with The Hollie Gazzard Trust - to help keep people safe.

The Trust was set up by the parents and sister of Hollie Gazzard who was murdered by an ex-partner in 2014 at her place of work in Gloucester.

Following her horrific murder, the family set up the Trust not only to help other victims but to raise funds to support young people - and the app was designed to protect both women and men from possible danger.

A simple shake of a phone will generate an alert with the location, audio and video evidence of the incident automatically sent to an emergency contact via text and email.

Shake it again and it sends out a high-pitched alarm and the flash starts to strobe - in order to attract maximum attention.

From the moment Hollie Guard is activated, the location is tracked and can be viewed in real time by the emergency contact. Evidence is not stored on the smartphone but on secure servers so that it can be used in the future as evidence.
The enhanced level Hollie Guard Extra - a 'paid for' version of the app - gives the user access to a 24/7 professional, police-approved monitoring team (via a control centre) who respond if the emergency contact is unable to.

Every five seconds the location will be updated based on the user's speed and movement to identify where they are once an alert has been raised.

If an alert is raised, the audio and video evidence is shared with a professional response centre who will assess the situation and respond accordingly.

The Constabulary is investing in 2,800 voucher codes for Hollie Guard Extra and these codes will be given out to people who police and partners identify as being most in need of extra protection. Once redeemed, they will have a 12-month subscription to the enhanced service for free.

Hollie Guard is funded through the Hollie Gazzard Trust, which means any money made through upgrading to Hollie Guard Extra goes directly to the Trust and not only helps to protect the person who is using it - but it also helps to fight the important issue of violence against women and girls.

Superintendent Claire Jesson, Force lead for Safer Streets, said: "We remain determined to make Cheshire an even safer - where people can go about their lives free of harassment, stalking, domestic abuse, sexual assault and violence and we will continue working hard with our partners to deliver ground-breaking solutions - like Hollie Guard - into our communities to help make Cheshire's streets even safer.

"I strongly encourage everyone to download Hollie Guard as soon as you can. Give yourself peace of mind that you have such an innovative tool - quite literally in your pockets - to help you feel more confident when out, safe in the knowledge that you have the app as added protection if you do unfortunately find yourself in danger.

"We are setting the standard that violence against women and girls is not accepted in Cheshire and is a matter that police and partners take very seriously, and I want to reassure the public that we will work tirelessly to take action against anyone who's behaviour falls short of acceptable."

Police and Crime Commissioner for Cheshire, John Dwyer, said: "Using the latest technology is one of the tools in our arsenal to help people feel safe, especially when they're out and about.

"I'm extremely pleased that some of the funding that was secured from the Home Office for Safer Streets is being used to help the most vulnerable and at-risk in our communities through Hollie Guard. Nobody should be afraid on our streets.

"In my Police and Crime Plan, I make it clear that violence against women and girls won't be tolerated. Work such as this helps to show them, and all our communities, that in Cheshire's we're serious about tackling these issues."

Nick Gazzard, founder of The Hollie Gazzard Trust, said: "We're delighted to be in partnership with Cheshire Police and their roll out of Hollie Guard. We know Hollie Guard is an effective tool and can help individuals stay safe. With International Women's day approaching, it's really important to highlight the safety concerns women and girls are facing and how Hollie Guard can help."

To find out more about Hollie Guard, or to download the app visit:
Hollie Guard – Personal Safety App

To find out more about Cheshire Constabulary's Safer Streets initiative visit:
Safer Streets | Cheshire Constabulary
Hollie Guard was developed by Panic Guard Ltd for the Hollie Gazzard Trust and is named after Hollie.
Hollie Guard (free version) also contains many other features including:
If travelling, the Journey feature allows you to notify your friends, family and co-workers of your movements. An email or text will be generated and sent to your emergency contacts when you have safely completed your journey.
Meetings allow you to identify when you are going to a meeting or working alone. An alert will automatically be created if the timer expires or you do not cancel the meeting.
Man down facility provides extra protection for users in situations where injury or personal immobilisation is possible by flagging sudden deceleration, non-movement and impact.