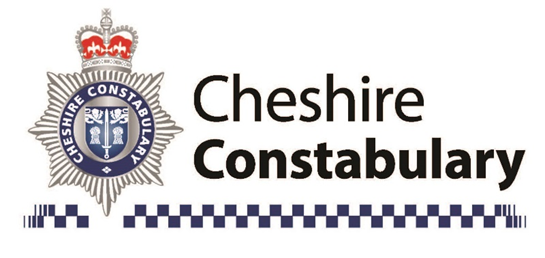 Cheshire Constabulary has implemented a robust action plan to tackle domestic abuse during the busy World Cup period.
This year's World Cup is the first time that a global men's tournament has taken place out of the traditional summer period. It is anticipated that licensed premises will be very busy during this time, especially due to the overlap with the start of the festive period.
Keeping people safe in the night-time economy (NTE) and managing domestic abuse incidents are key focus areas.
Additional officers will be patrolling busy NTE hotspots with safety vehicles on standby to help those who are feeling vulnerable.
The new 'safe space' safety vehicles will be situated in areas where there are high levels of night life. They will be clearly visible with the Constabulary's Safer Streets branding and provide a safe space for vulnerable people. The vehicles will have on-board safety equipment such as defibrillators, first aid kits, phone chargers and bottles of water. They will be staffed by police officers and community safety specialists from partner agencies who will be on hand to ensure that anyone in need of help is cared for until they are able to go home safely.
Ahead of the tournament, officers from the county's Local Policing Units are visiting licensed premises supplying them with updated information packs.
On busy nights, uniformed and plain clothes officers will be mingling in pubs and clubs watching for inappropriate behaviour and taking swift action against those looking to cause harm or nuisance.
The planned response to domestic abuse offences is multi-dimensional.
There will be double-crewed DA (Domestic Abuse) cars that will be used solely for responding rapidly to DA-related incidents.
Suspects who were arrested for DA assault during the UEFA Football tournament last year have been written to. The letter includes a reminder that there will be zero tolerance of further offending, an explanation of the Perpetrator Custody Programme, which is in operation in all of Cheshire's custody suites, and an offer of support if they need help with their behaviour.
The Perpetrator Custody Programme means that a support worker from the charity My CWA (formerly Cheshire Without Abuse) is on duty at each of the custody suites ready to engage with DA offenders about offender programmes and coping mechanisms.
The community-based support programme does not replace the criminal process and outcomes, but it does provide those who have offended with the opportunity to change and avoid future harmful actions, resulting in a break in the cycle of abuse.
Police and Crime Commissioner for Cheshire, John Dwyer said: "Sadly we know all too well that an increase in domestic abuse offences can coincide with major football tournaments, so I'm pleased to see the Constabulary taking robust action to prevent and tackle it as we approach the World Cup.
"Securing funding for new safety vehicles and the Perpetrator Custody programme has been a key part of my commitment to tackling domestic abuse at its root cause and supporting victims where it happens.
"I urge anyone experiencing domestic abuse at any time of the year to report this to the police, so you can get the support you deserve and offenders can be dealt with appropriately."
Superintendent Claire Jesson said: "Football brings people together in their desire to see their team succeed. But sadly, what's often unseen and away from the pitch, is the increase of domestic abuse offences that are reported during football tournaments.
"Cheshire's police officers are only too familiar with how football can bring out the best in people but also the worst.
"While we recognise that not all offenders are male and not all victims are female, statistically domestic abuse remains a predominantly male on female offence.
"And all too often we see male passions for football turn to aggression towards the women and girls in their lives.
"As a police force, we focus on domestic abuse all year round but football tournaments like the World Cup are always a time to amplify that focus and double down on offenders.
"These are the times when we see a tangible spike and we are ready to act."