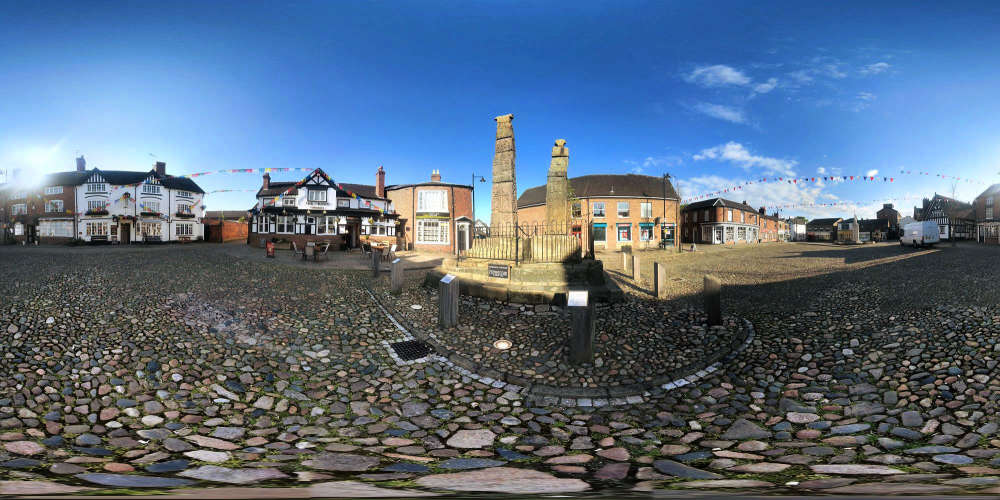 Cheshire Police and Crime Commissioner (PCC) John Dwyer is committed to working with partners to tackle anti-social behaviour (ASB) issues in Sandbach.
This week, 19th – 25th July 2021, marks ASB awareness week and since coming into office, John has been meeting with people from across the county who have shared their experiences of how ASB is affecting them.
The Commissioner has heard stories of fly tipping, graffiti, excessive noise and unacceptable behaviour, which has caused upset and distress to people in the local community. Tackling ASB can seem like an uphill battle at times, but in the 10 weeks John has been in office he has seen the positive work being done across Cheshire to engage youths and tackle incidents of ASB.
On a recent visit to Sandbach, the Commissioner heard from local Councillors and PCSO Spike Elliot about the issues the community is facing. The issues included: ASB in Sandbach Park, Pub Watch radio systems and retail crime prevention initiatives. The Councillors and PCSO detailed how they are working together to tackle the issues.
John Dwyer, Police and Crime Commissioner, said: "Anti-social behaviour can have a devastating effect on local communities, and it is one of the most common issues reported to police in Cheshire. It can also be a pathway to more serious offences so it's important that it is tackled at an early stage to reduce further offending.
"I am committed to developing an Anti-Social Behaviour Strategy to identify how we can work with our partners to reduce ASB in all areas of Cheshire. To tackle ASB, I will ensure local Problem Solving Teams are resourced to identify issues within local communities and develop solutions to recurring problems. Working closely with partners, like the local authority and police are doing here in Sandbach, will help us to move together to tackle the issues affecting the local community."
Sandbach Town Councillor David Jack, said: "The Commissioner was well versed and very much up to date with the issues we face in Sandbach. Working together we can bring more initiatives and projects to the town to make it even safer and more open for everyone. This is about actual tangible real work to make us all safer and the community feel more welcome than it already is.
"The Commissioner has given his warm support to our initiatives and we look forward to being able to deliver these as soon as possible. Exciting new projects will involve the whole of the community and especially the youth engagement between police, council and Partnership are to be applauded."
Sandbach Ward Councilor Steve Kirkham, commented: "We had an excellent series of meetings with John Dwyer, his team and local people regarding The Sandbach Park CCTV proposal, Pub Watch and Retail Radios and The Sandbach Partnership. John made many incisive comments regarding the proposals and clearly cognizant of the issues being faced in Sandbach."
Cheshire East Town Ward Councilor Mike Benson, added: "I've been working closely with residents, Fiona Bruce MP, Cheshire East Council and ANSA, to tackle anti-social behaviour at Sandbach Park. Plans include an extension to the CCTV coverage, and I was very pleased that Mr Dwyer is so supportive of our efforts. The support of the PCC working with our local Police in taking forward crime prevention and enforcement measures in Sandbach will be welcomed by local residents and businesses."
If you'd like to report any incidents of anti-social behaviour, all the information you need to know is available here: