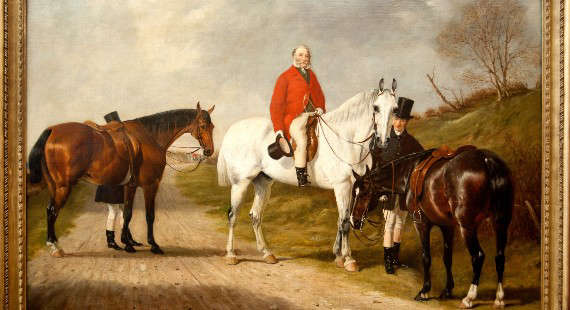 A collection of historic objects which has been on display in West Park Museum in Macclesfield for decades, is being cared for as part of the largest conservation project in the museum's history.
Cheshire East Council owns West Park Museum and the collection. The first phase of the project – funded by the council – is already underway. This phase will see paintings, sculptures and objects undergo a cleaning and conservation programme led by experts.
Many of the historic objects in the collection, came from the international travels of members of the Brocklehurst family – a notable family in Macclesfield whose wealth was made from silk manufacturing. The collections also include military medals, plaster busts, 19th century paintings and items relating to law and order in the town.
West Park Museum on Prestbury Road, Macclesfield is not currently open to the public as the humidity levels in the building are unsuitable for the historic collection. The majority of the museum's collection, including the Egyptology artefacts and works by Macclesfield born artist Charles Tunnicliffe, have already been relocated to the Silk Museum on Park Lane and are available for the public to see. The remainder of the collection will now be moved and conserved under the guise of the Silk Heritage Trust.
Councillor Nick Mannion, chair of Cheshire East Council's economy and growth committee, said: "It is vitally important that these wonderful exhibits are taken good care of. No items from the collection are at risk, as long as we continue to manage their conservation appropriately but at the moment it is not suitable for them to be housed in West Park Museum.
"We are working closely with West Park Museum and the Silk Museum to ensure that all exhibits are moved safely and securely and that they are made available to be viewed in Macclesfield as soon as is practicable."
John Varney, chairman of Silk Heritage Trust, said: "It is so important for us to conserve the historic objects in this collection. They are integral to Macclesfield's past.
"We are excited about protecting and conserving these objects and exploring their complex heritage for our audiences and future generations."
West Park Museum opened at the end of the 19th century as a museum under the direction and benefaction of Marianne Brocklehurst. Marianne gifted the collection to the residents of Macclesfield and the council is fully committed to enabling access to it and ensuring that it is properly protected for future generations to enjoy for many years to come.