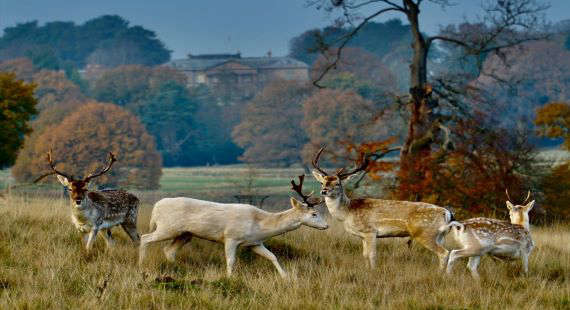 Cheshire East Council agreed a new strategy on Tuesday, which targets the growth of the visitor economy.
The five-year visitor economy strategy provides the council, as well as the tourism and hospitality sector, with a framework for growth over the period 2023-28 and recognises the value of the sector as part of the wider Cheshire East economy. It also provides a strategic framework for its continued recovery and growth.
The council has an important role in developing the visitor economy's local growth potential. Its vision is to provide strong leadership and the catalyst for growth; creating the conditions to thrive by investing in infrastructure, improving skills and incentivising inward investment. The council believes that the strategy will assist the borough's visitor economy to grow to a value or more than £1bn by 2028.
The borough of Cheshire East has a very strong tourism product. Jodrell Bank is a UNESCO world heritage site, Tatton Park is the fifth most visited paid-for attraction in England and there is accessible countryside from riverside walks to the Peak District.
This combines with high-quality accommodation, heritage attractions and historic gardens and world class events to provide a comprehensive offer for both day visitors and staying visitors alike.
Cheshire East's visitor economy was on track to be worth more than £1bn by 2020, having reached a value of £994m in 2019. However, the impacts of the pandemic badly hit the sector, as the value dropped to £548m in 2020. According to the latest STEAM (Scarborough Tourism Economic Analysis Monitor) figures though, it has started to recover, growing 34 per cent and reaching £735m in 2021.
Councillor Nick Mannion, chair of Cheshire East Council's economy and growth committee, said: "The picture is gradually improving as we have come out the other side of the pandemic. As we have adapted to living with Covid, so different opportunities have presented themselves.
"People's attitudes towards tourism are changing and this strategy reflects that. Cheshire's countryside will be even more vital to the prosperity and health of our residents and visitors and it brings opportunities for tourism as well as healthier lifestyles for local people.
"Our tourism offer is also perfectly placed to capitalise on the increasing number of people spending their leisure pound closer to home as the cost-of-living crisis has meant that many of us think very differently now than we did pre-pandemic, about how far we are prepared to travel. The fact that we are located so close to many large cities is another factor in our favour.
"We will all have to continue to work very hard to encourage people to visit our borough but I am confident that the strategy that we have agreed will provide a very clear direction in how we do this. I am very grateful to all those colleagues who have helped to produce this important document."
The strategy and the priorities for 2023–2028 have been developed through consultation with hospitality and tourism business in Cheshire East, as well as drawing on evidence from local, regional and national tourism bodies.