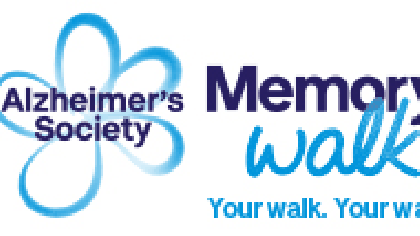 People in Crewe are being given the opportunity to make a difference to the lives of local people with dementia by becoming Dementia Friends Champions.
A touring Induction day is coming to YMCA in Crewe, Gresty Road on Thursday 15 November.
The day-long session, that will take place at YMCA Crewe from 10am-4pm, is part of Alzheimer's Society Dementia Friends programme, which is the biggest ever initiative to change people's perceptions of dementia. It aims to transform the way the nation acts, thinks and talks about the condition. People will need to book in advance if they wish to take part.
Dementia Friends Champions are volunteers who help tackle the stigma and lack of understanding that means many people with the condition experience loneliness and social exclusion. After attending the Crewe induction day, the volunteers will deliverDementia Friends Information Sessions across the local area in the coming months.
There are more than 2.6 million Dementia Friends in England and Wales. Alzheimer's Society want to reach even more people so that people with dementia feel understood and included in their community. There are 5730 people currently living with the condition in Cheshire East.
Charlotte Adams, Dementia Friends Regional Officer at Alzheimer's Society said: "Dementia Friends is about learning more about dementia and the small ways you can help. From telling friends about the Dementia Friends programme to visiting someone you know living with dementia, every action counts. We need more
Dementia Friends Champions to talk to people about being a Dementia Friend in their communities. It's easy to get involved. Dementia Friends Champions will attend an induction day, receive ongoing support and be part of a growing network of people creating dementia friendly communities together."