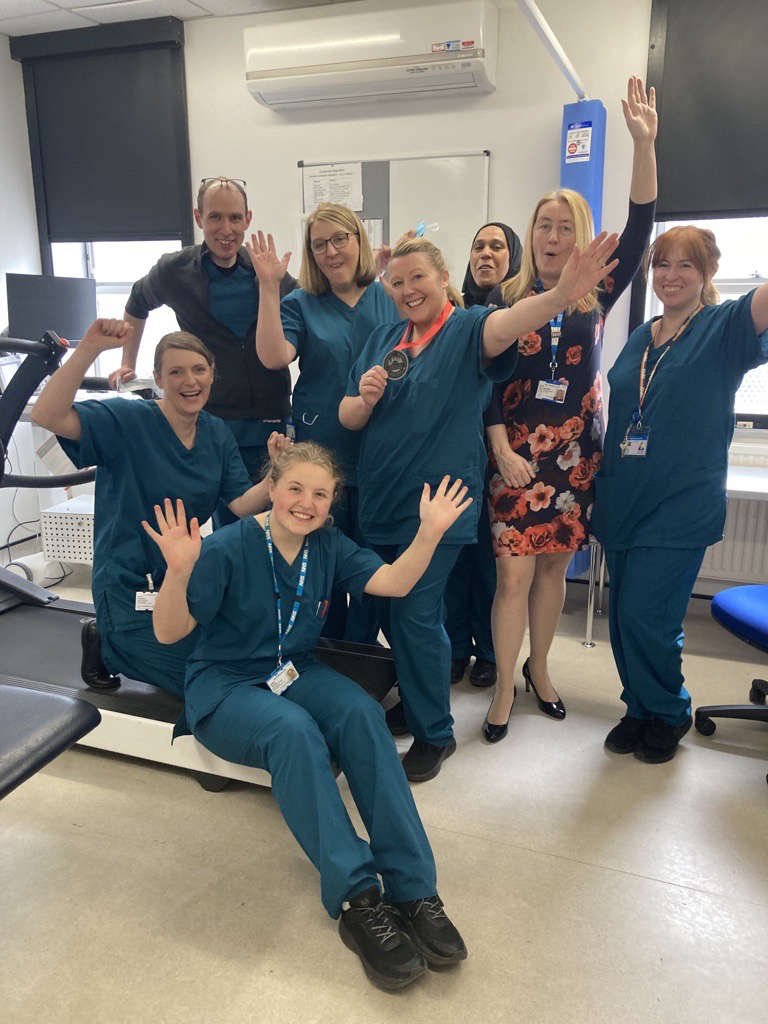 A group of staff members in the cardio respiratory team at East Cheshire NHS Trust have been victorious in their challenge to complete the NHS 75 mile walking challenge, by joining forces to cover 75 miles each over 4 weeks.
The aptly named 'Team Heart & Sole' was made up of ten colleagues - Martha, Haseana, Emma, Abbie, Vicky, Simon, Ellie, Diane, Megan and Sharon who collectively banked over 1417 miles in 4 weeks – almost double their goal of 750!
Martha Scott, Principal Physiologist said, "It all started off as a bit of friendly competition and everyone got on board and had so much fun!
"We've been dog walking, dancing and even skipping whilst brushing our teeth to get those steps in and it's been such a great bonding exercise for the team."
The winning team member was Sharon Walker who covered a whopping 190 miles over the four weeks and was awarded with the highly-coveted 'Heart & Sole' medal!
Following the success of their first challenge, the team have now agreed to up the ante and walk the entire circumference of the world, covering a total distance of 24,901 miles!
The team are planning to raise money for Cancer Research after one of the team members themselves recently recovered from cancer.
Kate Daly-Brown, Director of Nursing and Quality said, "Huge congratulations – I'm really proud of the team effort to support each other and raise money for such an important charity which is close to their hearts.
"Keep up the good work and best of luck for the ongoing challenge!"