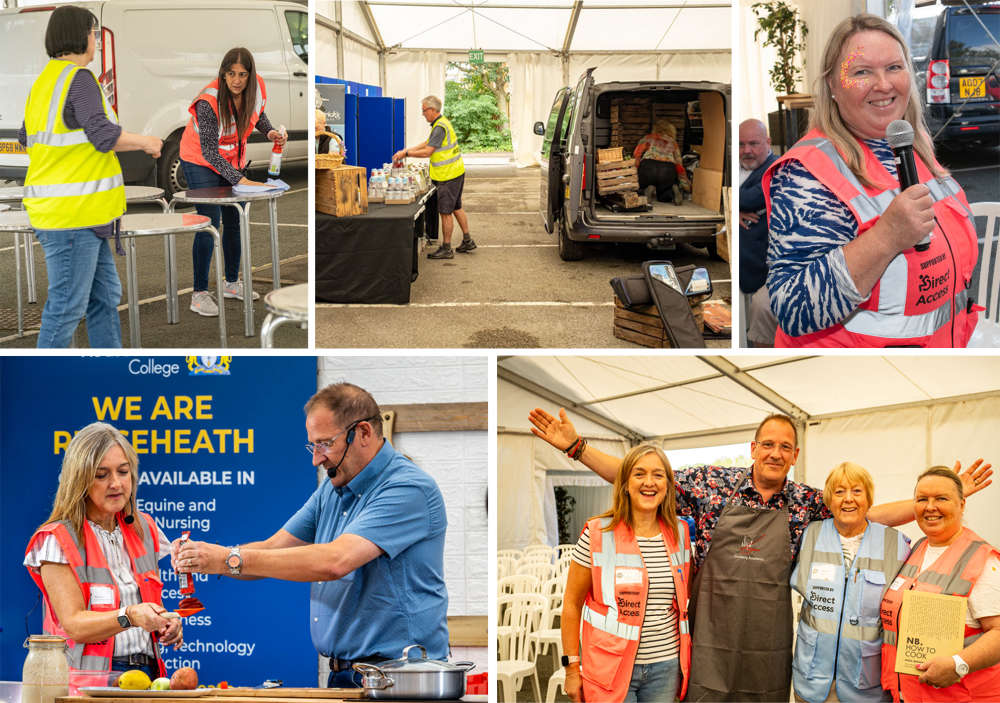 If you enjoyed last weekend's Nantwich Food Festival, then why not get in touch to volunteer for next year?
Volunteer co-ordinator Ana Martins is rightly keen to thank her team of volunteers.
She says:
"Without the passion and hard work of the volunteers, the Festival would not go ahead – it is as simple as that. We are all volunteers, whether we work 2 hours over the Festival weekend or deal with demands throughout the entire year.
Some of our usual volunteers are no longer able to help, so this year it has been a real struggle to get all the work covered, but somehow we managed it!"
Ana goes on to say "There are some jobs that need input throughout the year from publicity through to booking the exhibitors, from organising the marquees and signage to booking all the chefs and entertainers plus there are many more jobs besides.
Then on top of this, we need a veritable army of volunteers to cover the Festival weekend itself from well before it opens right through to ensuring that the town is returned to its pristine state the day after the Festival closes.
These tasks include directing exhibitors to their pitch, putting up signage, car parking duties, giving information and advice to visitors plus the much-needed work of ensuring all Festival areas are welcoming, clean and tidy; we also need relief marquee managers to help spread the workload. Information, support and training are all provided and managers are always at hand, so new volunteers are never left without support"
Ana finishes by saying:
"We have volunteers from teens to 80+ year olds from all backgrounds, so can use whatever skills you may have.
If you would like to hear more about how to join us as a volunteer and become part of the success of Nantwich Food Festival, then just contact me via the Festival website at:
https://www.nantwichfoodfestival.co.uk/volunteer/
...or email me at :