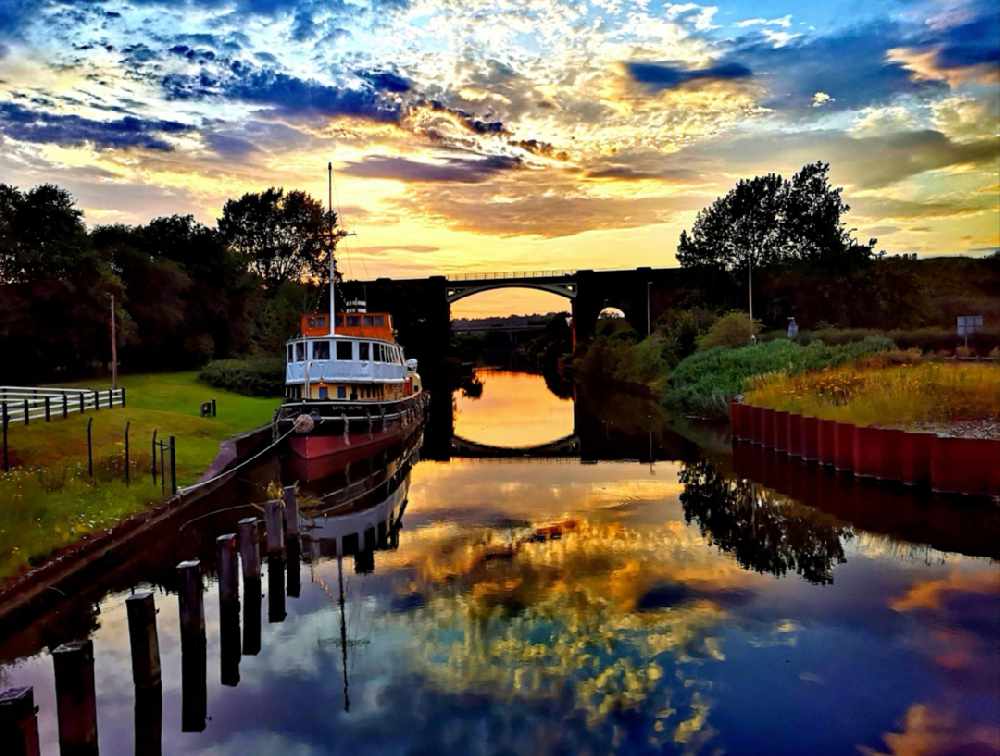 The nation's much-loved heritage steamship, The Danny, will be open for guided tours from this weekend, Saturday 12th and Sunday 13th June.
Between 11 am - 4 pm, those wanting a personalised tour of one of the world's heritage steamships can do so for free, as volunteers will proudly show and share the history and their love affair with this iconic vessel.
The Danny volunteers will welcome aboard visitors this 'step-back-in-time' tour of the ship while moored at Sutton Weaver Swing Bridge, Cheshire.
This free of charge experience welcomes people of all ages on board for a unique on-deck visit experience of the last remaining steamship in operation in the country - possibly the world. Open days will also run on Saturday 19th ,Sunday 20th June, Saturday 26th and Sunday 27th June
To find out more about the historic steamship and her cruises, how to volunteer or make a donation, visit:
About The Danny
Built in 1903, the vessel was and originally named the Ralph Brocklebank after a former chairman of the Mersey Docks & Harbour Board and member of shipping dynasty T & J Brocklebank. she is unique in being the last surviving steam-powered tug to be built on the Mersey and believed to be the oldest, operational Mersey-built ship anywhere in the world.
In these early days, the Ralph Brocklebank also carried passengers between Ellesmere Port and Liverpool, a service that continued until 1915. During the First World War, she also had a short stint working for the Royal Navy as an unarmed patrol boat around the Liverpool coastal area.
Renamed to The Daniel Adamson ( a nod to ship canal's founding father and first MSCC chairman, Daniel Adamson) in 1936, her refit boasted the clean bold lines, geometric patterns and block colours of the modern Art Deco style of the day. She was a miniature version of one of the newer generations of Atlantic liners, such as Liverpool's own magnificent Cunard-White Star flagship RMS Queen Mary and had already had a King, Sultan and General as esteemed guests.
The Daniel Adamson was nearing the end of her era, and her decline mirrored the ship canal's demise and in 1984 she was withdrawn from service.
In early February 2004, despite being a unique century-old maritime survival, she was earmarked for scrapping at Garston. The Daniel Adamson Preservation Society was founded by Dan Cross and the restoration of the ship, abandoned for more than 20 years, began.
In 2016, renovated to her former glory, The Daniel Adamson embarked on her next voyage as a living and working piece of maritime history.