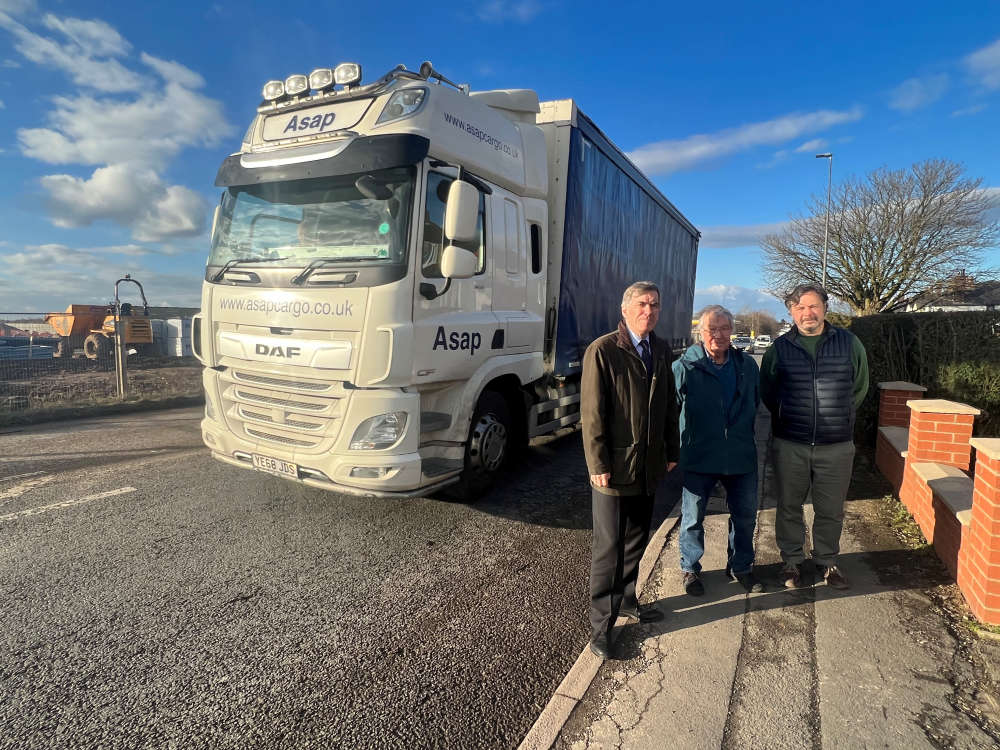 Local residents are very concerned about the ongoing development at Gaw End Lane and the potential disruption this may cause.
Local MP, David Rutley recently met on London Road, next to the site with Sutton Parish Councillors, Mick Horrox and Brenda Griffith and Chris O'Leary, Clerk of Macclesfield Forest & Wildboarclough Parish Meeting, to discuss how these concerns can be addressed.
The importance of communication with local residents was a top priority. As we have seen from the chaos that has been caused by the road works at the Broken Cross roundabout, it is essential that there is clear communication with residents before and throughout any proposed works. The Councillors felt it was crucial that a public consultation and public meeting takes place with local residents before the road works begin, to ensure they have clarity around any future plans.
Clear traffic flows will also be a vital part of future plans. At the meeting, the need for a re-evaluation of the installation of a roundabout at the proposed junction or an investigation into the possibility of a right feeder lane into the development from London Road, while leaving Macclesfield, was discussed. It was also felt that and a 30mph speed limit should be introduced on this stretch of road. Following the meeting, David has written to Dr Lorraine O'Donnell, Chief Executive of Cheshire East Council to ask for these important points to be given the serious consideration they deserve.
Speaking after the visit, David said, "Local residents are rightly concerned about the future impact of the development at Gaw End Lane. It is vital Cheshire East Council learns lessons from the disruption that was caused at Broken Cross roundabout. That's why local residents need clearer communications and a public meeting before the works begin. In addition, there should be a greater focus on improving traffic flows on this already busy highway."
Pictured - David Rutley MP at Gaw End Lane.