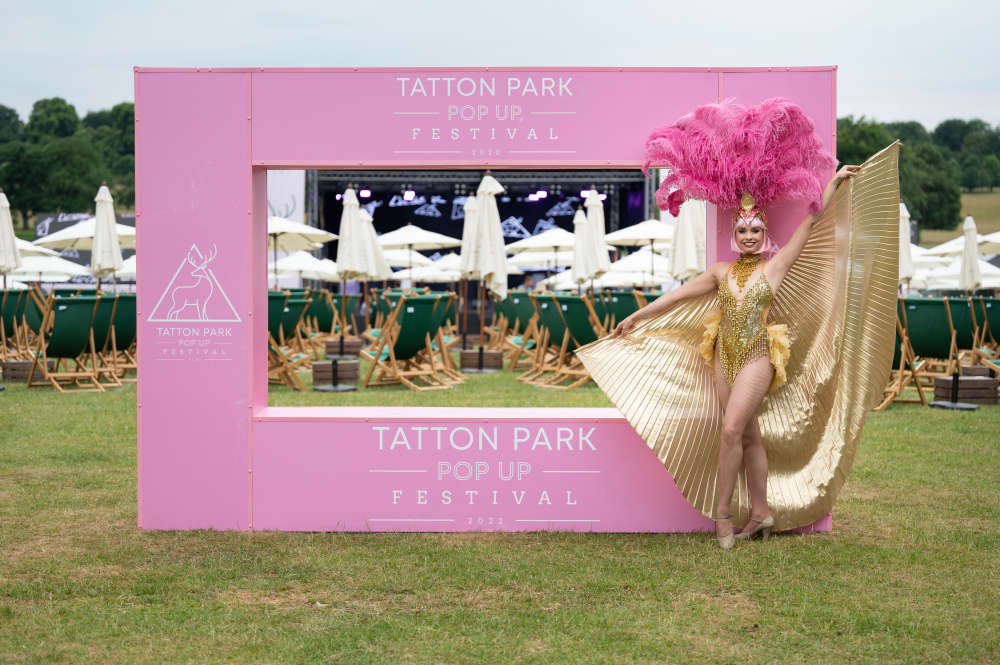 Comedian Jason Manford will be gracing the stage at Tatton Park Pop Up Festival this week, along with famous Manchester DJ Jason Herd and the perennially popular Kidchella festival.
In a video to fans he said how much he was looking forward to returning to the festival, after his Manford's Comedy Club show pulled a spectacular crowd last summer. "It's going to be a wicked night, it was great last time with everybody sat out in the sunshine with picnics and drinks and having a good old laugh together! It will be lovely to see you after so long, so hopefully we'll see you there," he said.

This weekend's line up:

The Greatest Show meets Circus

Friday 8th July 2022

Later date: Friday 5th August 2022

Led by the Ringmaster, follow the cast as they lead you through an evening of magical dance, costumes, and spectacular performances from world class acts in tribute to the Greatest Showman - with a circus skills twist

Doors open at 6:00pm

Jason Herd Presents: Bohemian Disco

Saturday 9th July 2022

A celebration of live performances and DJ's from some of the biggest names in their genres!

Doors open at 4:30pm

Kidchella

Sunday 10th July 2022

Later date: Sunday 17 July & Saturday 6th August 2022

The ultimate kid's festival this summer… This whirlwind kids experience sold out in record time last year

Doors open at 11:00am

Manford's Comedy Club headlined by Jason Manford

Sunday 10th July

Supported by Britain's Got Talent star Steve Royle, Allyson June Smith with MC Martin Mor

Doors open at 7pm

Tickets to all shows are available at:
http://www.tattonparkpopupfestival.co.uk
They are also available to buy on the door.

Highlights of what's still to come at this year's festival:

* House and Garage Orchestra, featuring Shy Cookie, Sweet Female Attitude, Shelley Nelson, Kelle Le Roc, MC Neat and Oggie - 16 July
* Brutus Gold's Love Train - 22 July
* The Craig Charles Funk & Soul Club - 28 July
* Back to the 90s, featuring live performances from Sonique, N Trance, Livin Joy and more - 29 July
* Martin Kemp Presents the Ultimate 80s Party - 4 August
* And the closing show, Tatton Park presents Proms in the Park - 7 August
The Tatton Park Pop Up Festival is organised by Saving Grace Events.
Events will run from Friday 24 June until Sunday 7 August.