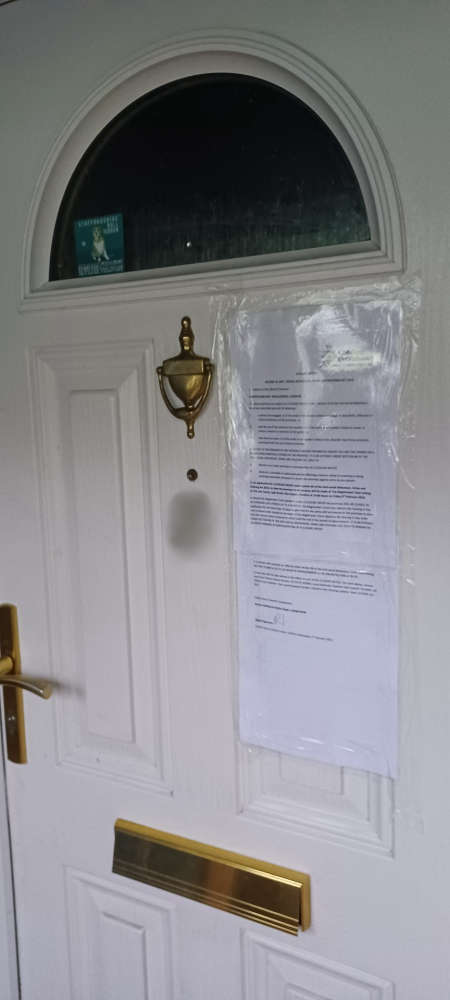 A property in Macclesfield that brought misery to the local community has been closed down by local officers.
Officers have received numerous reports regarding ASB and drug related activity taking place at the property on Goathland Way.
These reports have included issues with anti-social behaviour and drug dealing at the property.
After gathering a mountain of evidence, officers from Macclesfield South Beat Team attended Warrington Magistrates' Court on 3 February where they were granted a three-month closure order.
The occupant of the address, a 62-year-old man has been ordered to leave the property and find alternative accommodation.
All windows and doors will now be boarded up for a period of three months. Anyone who enters the address during that time is committing an offence and can be arrested.
Sergeant Matt Bassirat said: "Officers at Macclesfield South Beat Team are committed to making the community a safe environment for all and closure orders allow us to do this.
"The behaviour around the Goathland Way property is totally unacceptable and I know that residents will be greatly relieved to hear the news today.
"I hope our ongoing work to tackle these issues in our neighbourhoods will provide some reassurance to the communities we serve that we will use every power available to us to restore some normality to the area.
"As always, we can't do this without the support of the communities we serve and I would urge anyone who has concerns about ASB related issues to please report it to us and we will do the rest."
Anyone with concerns about ASB in their area is asked to report it to Cheshire Police via:
https://www.cheshire.police.uk/tua/tell-us-about/soh/seen-or-heard/
...or call 101.
Macclesfield residents are asked to complete a Residents' Voice survey about issues in their community, you can do so by visiting:
https://www.cheshire.police.uk/police-forces/cheshire-constabulary/areas/cheshire/campaigns/macclesfield/residents-voice-macclesfield/