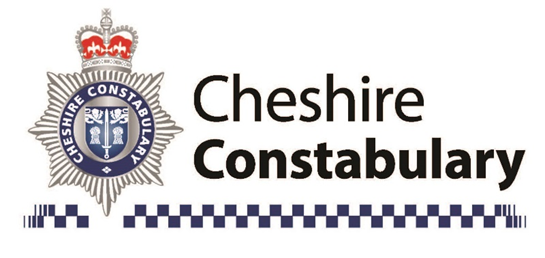 Officers have charged a man with drugs offences following the arrest of four men on Crompton Road in Macclesfield.
Jake Ashworth, 19, of Nelson Street, Middleton, has been charged with passion with intent to supply class A drugs (crack cocaine).
He appeared at Chester Magistrates' Court on Saturday 9th September where he was remanded in custody, He is next set to appear at Chester Crown Court on Monday 9 October.
Three other men who were arrested at the address have been released on bail until Friday 1st December.
At around 2.20am on Friday 8th September, officer visited an address on Crompton Road following reports of suspicious activity at the address.
Upon entering the house officers discovered a large amount of drugs paraphernalia, a number of mobile phone and a quantity of what is believed to be Class A drugs.
Four men were also arrested at the address on suspicion of being concerned in the supply of class A drugs (cocaine and heroin).
The men, aged 19, 26, 29 and 37, are all being held in police custody at this time.
Chief Inspector Sarah O'Driscoll, head of Macclesfield Local Policing Unit, said:
"Today's arrests are part of our ongoing efforts to target those believed to be involved in the supply of illegal drugs and thanks to the work we've seized large a quantity of illegal drugs and four men are now in custody.
"Illegal drugs have a hugely detrimental impact on communities, and we are committed to doing all we can to identify those involved in supplying them in our town."
Today's result follows the arrest of two men on Wednesday 6 September after officers visited an address on Suffolk Close.
The men aged 35 and 48, we're arrested on suspicion of being concerned in the supply of Class A drugs. They have both been released on conditional bail until 30 November.
In addition, Yousif Marcel, was arrested on Tuesday 5 September after he was stopped by officers on Barton Street, Macclesfield.
The 23-year-old has since been charged with two counts of being concerned in the supply of Class A drugs (heroin and crack cocaine) and possession of criminal property.
He is set to appear at Chester Crown Court on Thursday 12 October.
Chief Inspector O'Driscoll, added:
"Over the past week we've had some fantastic results and I hope that these arrests provide some reassurance to the community that we are doing all we can to stop those believed to be involved in this behaviour.
"I would encourage residents who have concerns about this type of harmful activity in their community to get in touch."
You can report suspected illegal drug activity to Cheshire Constabulary directly by calling 101.
Alternatively, information can also be given anonymously, via Crimestoppers, on 0800 555 111.