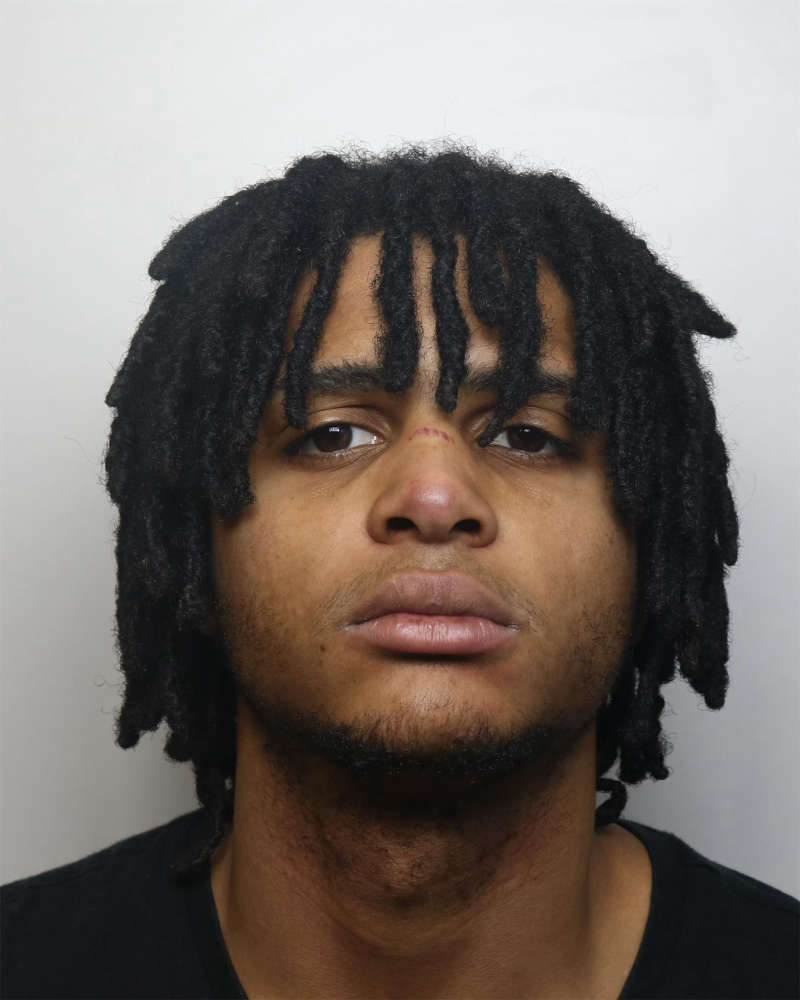 A man who left a mother of three to die following a collision in Crewe has been found guilty of death by dangerous driving.
Nathan Schultz was found guilty of the charge following a four-day trial at Chester Crown Court.

The 22-year-old had previously pleaded guilty to dangerous driving, failing to provide a specimen, driving without insurance, driving without a licence and two counts of failing to stop following a collision. Schiltz also admitted causing the death of Agnieszka Pocztowska whilst unlicensed and causing the death of Agnieszka Pocztowska whilst uninsured.

Schultz, of Ellgrave Street, Burslam, has been remanded in custody and is set to be sentenced on Friday 3 March.

During the trial the court heard how on Monday 14 September 2020, Schulz was driving a silver Ford Focus which was involved in two collisions with cyclists.

The first incident occurred at 6.55am when he collided with Agnieszka Pocztowska's bicycle on Hungerford Road.

Schultz failed to stop and drove off towards the M6.

Just minutes later, he was involved in a second collision, knocking a cyclist off his bike on Crewe Road, Haslington.

Once again, he failed to stop at the scene.

Thankfully, the rider from the second collision, a 53-year-old local man, escaped with just minor injuries.

However, 41-year-old Agniszka, sustained fatal injuries and was pronounced dead a short time after the collision.

A manhunt was launched to trace the people responsible and following enquiries officers located the vehicle involved, a silver Ford Focus, abandoned on a road in Trent Vale.

The car had extensive damage to front windscreen along with three defective tyres.

Schultz was quickly identified as a suspect and arrested later that day. He was subsequently charged in connection with the incident.

A second man, Kasey Wrench, was identified as a passenger in the car, was also arrested in connection with the incident.

The 21-year-old, of Epping Road, Trent Vale, later pleaded guilty to dangerous driving, driving without a licence and driving without insurance.

He was dealt with earlier and sentenced to 12 months in prison, suspended for 24 months and 200 hours unpaid work

He was also ordered to pay £300 costs, £136 victim surcharge, disqualified from driving for three years and to take an extended driving test.

Following today's conviction, PC Robin Fisher, of the Serious and Complex Collision investigation unit, said: "Agniszka was a loving wife and a devoted mum to her three children.

"She left work that morning and was cycling home to see her family, but as a result of the actions taken by Schultz and Wrench she never arrived.

"The pair are both responsible for her death, Schultz was driving the car that hit her and Wrench was sat in the passenger seat.

"They were both aware that they had hit Agnieszka, but rather than stop at the scene to help her, they purposefully chose to drive off and to left her to die at the side of the road.

"Even after the second collision, they continued and thought that they could evade justice. But thankfully, after a complex and detailed investigation, we were able to locate and bring both men to justice for their actions that day."

Following their arrest, Wrench admitted his involvement, but Schultz refused to answer any questions and pretended to be asleep when asked to provide a breath sample.

Inspector Helen Cooper added: "It has taken more than two-years to get to this point, but I hope that the guilty verdict reached today will provide Agniszka's family with some form of closure.

"The pain and suffering that they have endured is unimaginable and our thoughts are with them at this time.

"This has been one of the most difficult cases that I have ever dealt with in my whole career at Cheshire Constabulary and I would like to thank all of the officers who have been involved in this case and who have all played a role in helping to finally achieve justice for Agnieszka's family."
Pictured - Nathan Schultz of Ellgrave Street in Burslam.