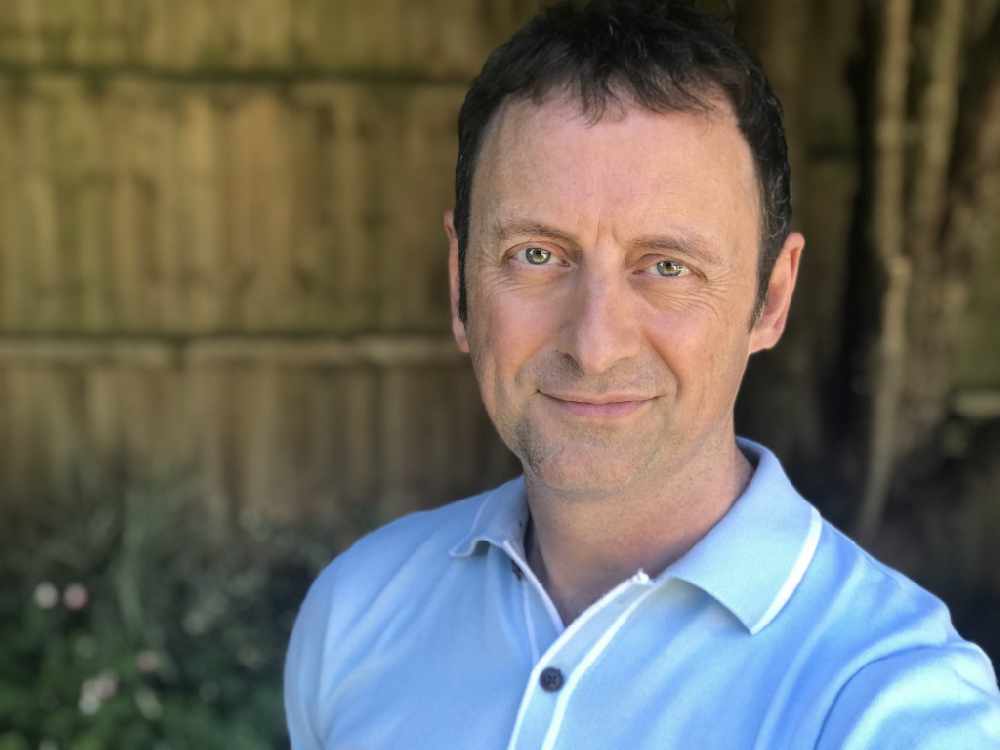 TV presenter Matt Allwright is supporting a new Crimestoppers hotline that has been launched to help stop fraudsters illegally targeting Covid stimulus schemes.
In an initiative between government and the independent charity Crimestoppers, the public can now call the new Crimestoppers COVID Fraud Hotline (0800 587 5030) anonymously and free of charge to report suspected fraudulent activity or a simple and secure anonymous online form can be completed at Covidfraudhotline.org.
Over 150 Covid support schemes have been introduced by the government to help those struggling financially, but a minority of individuals have been abusing these schemes by claiming loans and grants illegally.
TV Presenter and Journalist Matt Allwright says: "'It's been a really difficult time for everyone, and it seems fraudsters are taking the opportunity to profit. You can help the Crimestoppers Covid Fraud Hotline give vital information on those fraudulently taking advantage of Covid support packages. Always check your accounts and if there are any anomalies; ask yourself, who has got in touch with your business recently as they could have used your identity and taken out a loan or grant on your behalf.
"If you are worried and think you may have been defrauded, please call the Covid Fraud Hotline and remember, it's completely anonymous."
Gary Murray, North West Regional Manager at the charity Crimestoppers, says: "Fraud against the public purse denies access to vital funds that benefit us all. It's crucial that anyone across our region who has information or knows of someone who has fraudulently claimed Government grants or loans to contact our charity completely anonymously and tell us what you know.
"The Crimestoppers Covid Fraud Hotline is open 24/7, 365 days a year on 0800 587 5030 or fill in the simple and secure anonymous form at Covidfraudhotline.org. You'll be doing the right thing to help ensure the public purse is protected from fraudsters."
Although fraud is a hidden crime and can take a great deal of time to be discovered, Matt is helping the public look out for tell-tale signs to stop them becoming victims of fraud. These can include unusual buying activity by companies and individuals, to cold calling by those falsely claiming they are from the Government offering money for schemes. Specific types of fraud could include identity theft to obtain loans, false claims for grants, misrepresentation and use of mule accounts.
To show his support for this new campaign, Matt and Crimestoppers share their tips on what the public should look out for and on how to prevent themselves from being subject to Covid fraud:
Unusual Business Activity
Has a company purchased high value goods suddenly without the usual checks and balances you would expect? Have you seen direct payment into your accounts or the accounts of other people you know from sources unknown to you? Could the funds have come from a Government scheme in the form of a loan taken out in your name or company name? If so, please contact the Covid Fraud Hotline.
People working on behalf of the Government to provide support will not be required to cold call at any time to obtain financial details or encourage you to sign up for grants or loans. This fraudulent approach can take place over the phone, online or in person. If you have been approached by someone who has requested these details and you feel they are not legitimate, please call the hotline.
During the COVID-19 pandemic, were you contacted by an organisation or individual claiming they could provide assistance with gaining your business a Government grant or loan? Did you engage with them, and provide your financial details to the organisation? If you did not receive your grant or loan after paying a fee for this service, or later found that government money intended for your business was stolen did you report this information? If you did not report this at the time, please contact the hotline.
The Government has partnered with the independent charity Crimestoppers to provide an anonymous hotline to gather information to ensure it carefully guards public resources paid for by the taxpayer for vital services like hospitals and schools.
***Note: Computer IP addresses are never traced and no-one will ever know you contacted us. For telephone calls, we have no caller line display, no 1471 facility and we have never traced a call***
Crimestoppers is an independent charity helping communities to 'Speak up. Stay safe.'
The national phone line will run for the next 12 months and cost £100,000 to set up, run, deliver and market the service.
For fraud specifically relating to furlough please search HMRC fraud or alternatively use the following link: Report fraud to HMRC.
Alongside our national campaigns, we have hundreds of volunteers across the UK who help us promote our services to those that need to hear about them.
Every region of the UK has a Crimestoppers team responsible for raising awareness of our charity and running local campaigns about issues that affect their area.
Around 10 people are arrested and charged every day as a result of information given to Crimestoppers.
Since Crimestoppers began in 1988, it has received over 2.1 million actionable calls, resulting in more than 149,000 arrests and charges, over £138 million worth of stolen goods have been recovered and over £351 million worth of illegal drugs have been seized.
In 2005, Crimestoppers launched the UK's Most Wanted on its website which allows the public to view images of criminals and pass on vital information about their whereabouts. It has been highly successful, with over 4,200 arrests to date.