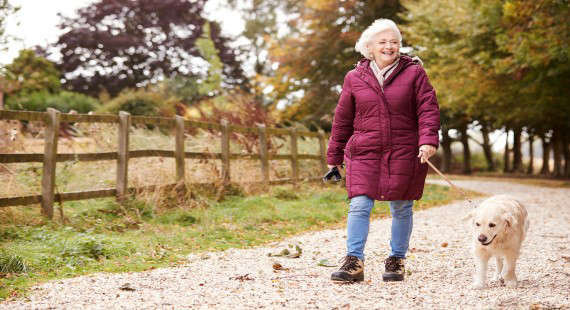 Residents in Cheshire East are being asked to have their say on an updated falls prevention strategy and resident survey.
Each year thousands of people in Cheshire East fall and injure themselves, sometimes severely.
Often the fall results in the person needing to stay in hospital and can permanently reduce their physical and mental health and wellbeing.
Many falls might have been prevented, or the repercussions of the fall reduced with timely intervention.
The falls prevention strategy aims to reduce the risk and severity of falls for people at risk in Cheshire East. The strategy applies to people aged 65 and over, as well as younger adults whose medical conditions increase falls risk.
Councillor Jill Rhodes, Cheshire East Council chair for the adults and health committee, said: "Falls and fractures are a common and serious health issue faced by older people causing distress, pain, injury, loss of confidence, loss of independence and early mortality.
"Falls are serious at any age but breaking a bone after a fall becomes more likely as we get older, with around one in three people over 65 years old, and half of those aged 80 years and over falling at least once a year.
"Working with partners, we are committed to reducing falls and fractures, as this is important for maintaining the health, wellbeing and independence, especially for our elderly residents in the borough."
As part of this consultation, we would like your views and feedback on the following surveys:
Experience of falls and falls prevention
Views on the full draft Falls Prevention Strategy
The council's Live Well online directory provides information on ways you can reduce your risk of having a fall, including making simple changes to your home and doing exercises to improve your strength and balance.
One You Cheshire East offers a free falls prevention exercise programme to help improve strength, balance and mobility.
More information can be found here:
One You Cheshire East website.
The falls prevention strategy consultation closes on Monday 27th March 2023.