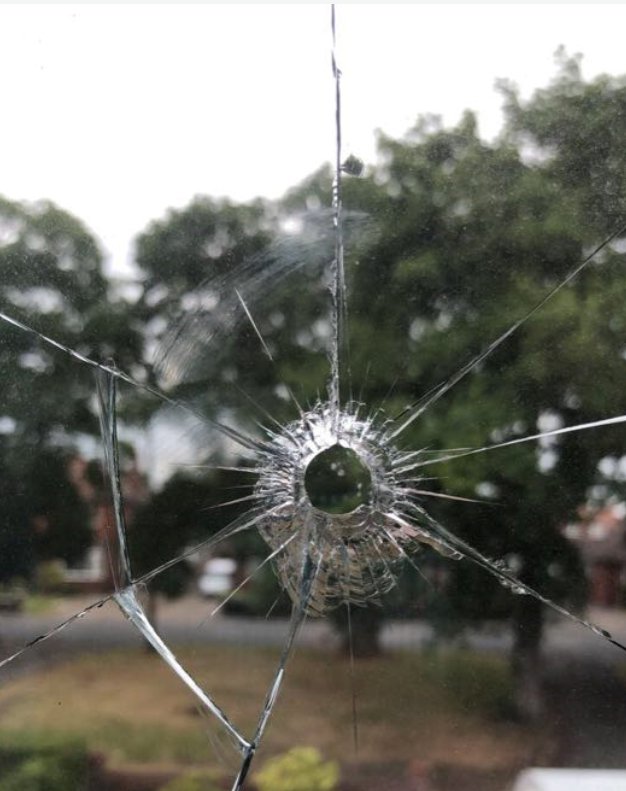 Police are appealing for information following a series of criminal damage over the last few weeks in Elworth, Wheelock, Sandbach, Brereton and Holmes Chapel.
Over the last few weeks there has been instances where windows have been smashed with ball bearings, presumably fired from a catapult.
The incidents have occurred between the hours of 11pm and 6am.
The areas that have been targeted are Middlewich Road, Abbey Road and Elworth Road, with similar incidents reported in Wheelock, Sandbach, Brereton and Holmes Chapel.
PCSO Sue Holt said: "These incidents are not only costly but, more importantly, very distressing to those who have been victim to it, many of whom are elderly.
"I would urge anyone with information to contact us so that we can find the person or people responsible for this mindless vandalism."
If you have information or CCTV which you think may help police with their enquiries call 101 or email crewe.lpu@cheshire.pnn.police.uk
Pictured - Broken window in Abbey Road, Elworth.