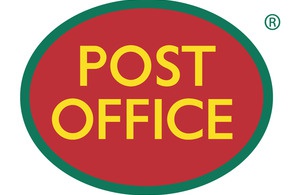 Knutsford Post Office re-opens at 7 Princess Street, Knutsford, WA16 6BY.
The branch is re-opening after temporarily closing on Saturday 31 October at 1pm for approximately three weeks. It re-opened on Thursday 19 November at 9am.
Customers can once again access essential Post Office services from the above address.
Mike Ball, Post Office Partner Account Executive, said: "We apologise for any inconvenience caused to our customers during the work. The safety of our customers is of paramount, therefore, to allow for the building work to take place, it was necessary for the service to close temporarily."
With over 11,500 branches, the Post Office network is the biggest retail network in the UK, with more branches than all the banks and building societies combined. 97% of Post Office branches are run with retail partners on an agency or franchise basis.
The Post Office provides services central to peoples' everyday lives; 99.7% of the population lives within 3 miles of a Post Office.
We offer the UK's largest fee free cash withdrawal network through our 11,500 branches and over 2,000 cash machines and 99 per cent of UK bank customers can access their accounts at the Post Office.
We sell 170 different products and services spanning financial services including savings, insurance, loans, mortgages and credit cards; Government services; telephony; foreign currency; travel insurance and mail services.
Post Offices branches remain highly valued and trusted, and are the focal point of many communities. For more information; visit www.postoffice.co.uk and to find out about a Post Office business opportunities; visit www.runapostoffice.co.uk