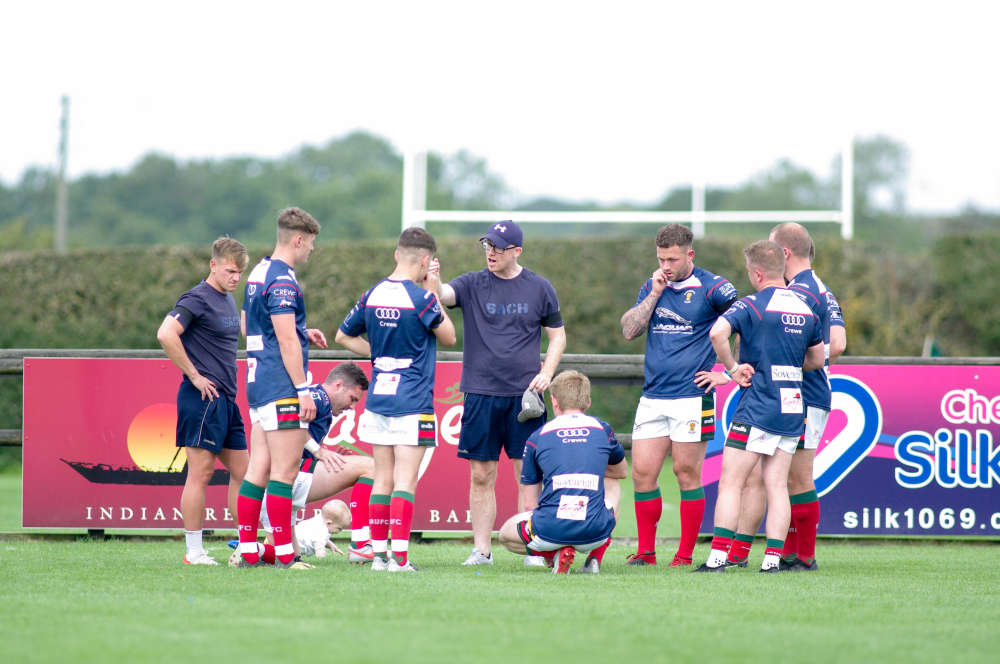 Having had a couple of months off from the rigors of training and playing, Sandbach Rugby Club look to get their new season plans in place, with a Players & Management meeting at the club on Thursday 30th June at 7.00 pm.
Director of Rugby Andy Bird and the Coaching Team led by Head Coach Matt Bebbington, will go through targets and preparations for the season and other management issues, as the club prepares for the 2022/23 season, that officially kicks off on Saturday 3rd September.
In the interim, there will be an initial focus on strength and stamina training, together with conditioned games and developing skill and game awareness, before they get into contact and preseason games. Training taking place every Tuesday and Thursday at the Bradwall Road ground, starting formally on 5th July. Training games have been arranged with local teams Chester and Stoke, while a full preseason match is scheduled against National 2 outfit Sedgley Park. Further preseason fixtures are also planned against Burton and to ensure all the club's teams get some game time, the Stormers additionally entertain Heaton Moor 1st XV in mid-August. Plans are also in place for the more regular return of the social 4th XV Tigers this season and with touch rugby continuing, it shows the club continues to cater for Senior Rugby for all shapes and abilities.
After the league restructure Sandbach find themselves returning to their North West roots and are placed in the highest-level of the Regional Leagues, following their ten-season sojourn in the Midlands Premier. The fixtures have now been officially released by the RFU, with Sandbach starting their season with a home game against Kendal, who have recently been promoted back to this level. The restructure certainly means there are a lot more local fixtures for the Bach and will reduce the travel bill, with the home game against neighbouring Macclesfield the Saturday before Christmas catching the eye, when the fixtures were announced. The flattening of the pyramid caused by the reorganisation of the leagues, will make promotion more difficult, with just the top club in the Regional 1 North West league at the end of the season going up to the National level, whilst the bottom two teams are relegated.
Sandbach will be hopeful, given recent achievements to be there or thereabouts at the end of the season, as long as they don't suffer too many injuries to players, with the squad remaining by and large unchanged. However, given the number of local derbies and the motivation that brings, it certainly won't be easy, so there should be plenty of entertainment when the season kicks off.