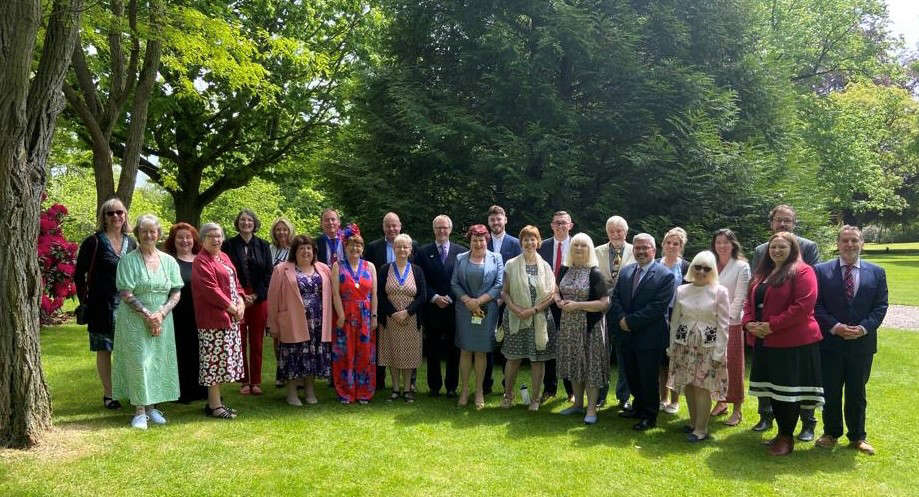 At the Annual General Meeting of Cheshire East Council, Councillor Sam Corcoran was re-elected as Leader of Council for a second term and is now the longest serving Leader, bringing stability to Cheshire East Council.
Looking back just 4 years, Councillors voting for Cllr Corcoran to be elected as the very first Labour Leader of Cheshire East had high hopes for a Council transformed. We have achieved that. Labour representation amongst members has almost doubled from 16 to 31 members since April 2019 reflecting the increased trust that residents have in our ability to deliver.
We set the tone for radical change with a motion to make Cheshire East Council carbon neutral by 2025, an ambition only matched by the Highland council in Scotland and we are well on the way to delivering on that promise.
A peer review found a hugely improved culture amongst Officers and Councillors alike. Although not a majority led Council, the mature approach to joint working was recognised.
It hasn't been an easy journey though. Less than 12 months into the term we were all in lockdown, trying to keep the Council and Cheshire East residents afloat during a global pandemic. And we did just that. Lives were saved due to the ban on hospital discharges to our care homes without a negative Covid test. An approach that the government eventually followed.
Thanks to amazing staff, we kept basic public services going. All our kerbside waste collections continued running when other Councils were forced to suspend theirs.
We outperformed most Councils in the delivery of grants to businesses to ensure that they were still around when we were all able to leave our homes again.
These are just a few successes of the last term under Labour's leadership.
Councillor Laura Crane, Deputy Leader of the Labour Group said:
"There is more to be done and I know that Cllr Corcoran sees the enormity of the growing inequalities across the Borough and aims to reduce them. The astounding fact that the men in my ward of Sandbach Ettiley Heath and Wheelock live, on average, 14 years longer than those in Crewe Central is just one shocking example.
So let's move forward, working together for the sake of all those lives we are responsible for. Ready to stand here in 4 years looking back on an even longer list of achievements."
Councillor Sam Corcoran, Labour Leader of Cheshire East Council said:
"Thank you for re-electing me. It is an honour and privilege to serve as Leader of Cheshire East Council for a fifth year.
We will continue to improve Cheshire East Council's reputation so that residents should be proud to live in Cheshire East and staff should be proud to work for their Council.
Cheshire East is a beautiful, green borough. People want to live here and businesses want to be based here. We have world-leading science and technology and a Council that is at the forefront of tackling climate change.
We have a lot to be proud of and I hope that all councillors will support these aims."
Pictured - Labour Councillors at CEC AGM - 24 May 2023.