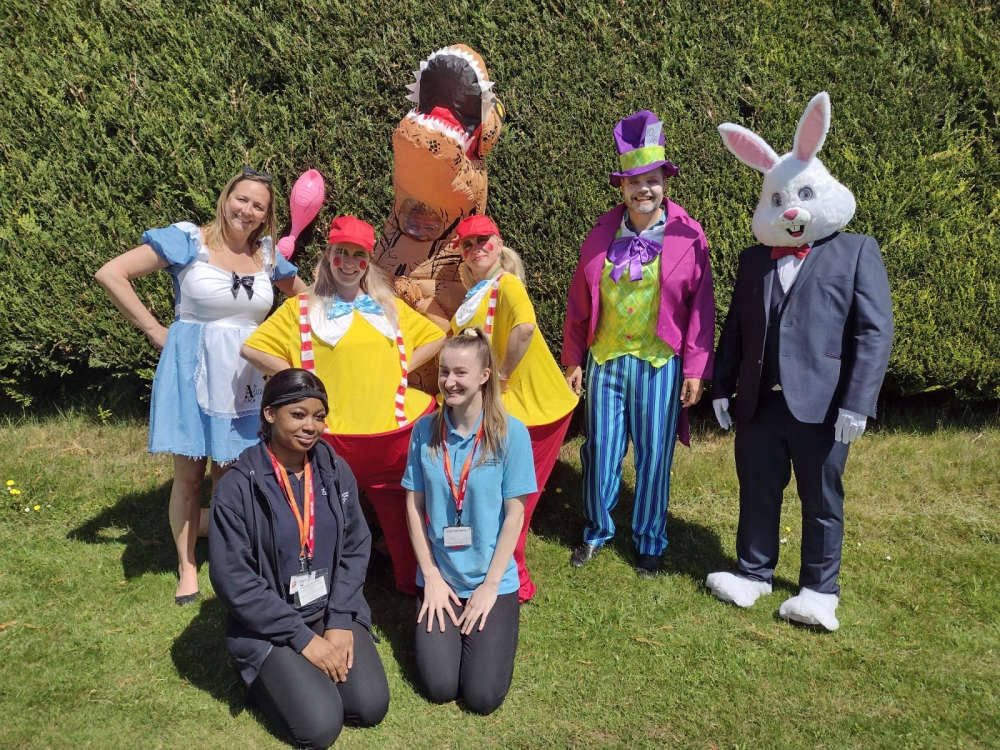 Staff, residents and loved ones at David Lewis built their very own Alice in Wonderland by throwing a Mad Hatter Tea Party. We sent Mike Wain to find out more!
The Mad Hatters tea party had over 200 attendees – people the charity supports and staff who enjoyed tea, cake and games. Music played whilst residents and staff danced and had a great day sharing time together in the sun in the beautiful surroundings of the charity's main site in Warford.
Residents were greeted by not just Alice, but also The Mad Hatter, The Queen of Hearts, White Rabbit, Tweedledee, and Tweedledum – some of the charity's team dressed up for the day in fantastic costumes! Spending quali-tea time with characters and being outside certainly saw lots of people with smiles on their faces during the day.
John Heritage, Chief Executive of David Lewis, who spent the afternoon as The Mad Hatter said "As we return to some form of normality in everyday life following the last two years we wanted to bring back events and some excitement for the people we support and our colleagues and bringing everyone together to enjoy an afternoon of sun, dancing, cakes, games and lots more seemed like a natural thing to do. It was so lovely to see everyone enjoying themselves and enjoying the beautiful surroundings we have here at Warford".
You can hear listen to the interview Mike Wain did with John Heritage, a.k.a. The Mad Hatter here...