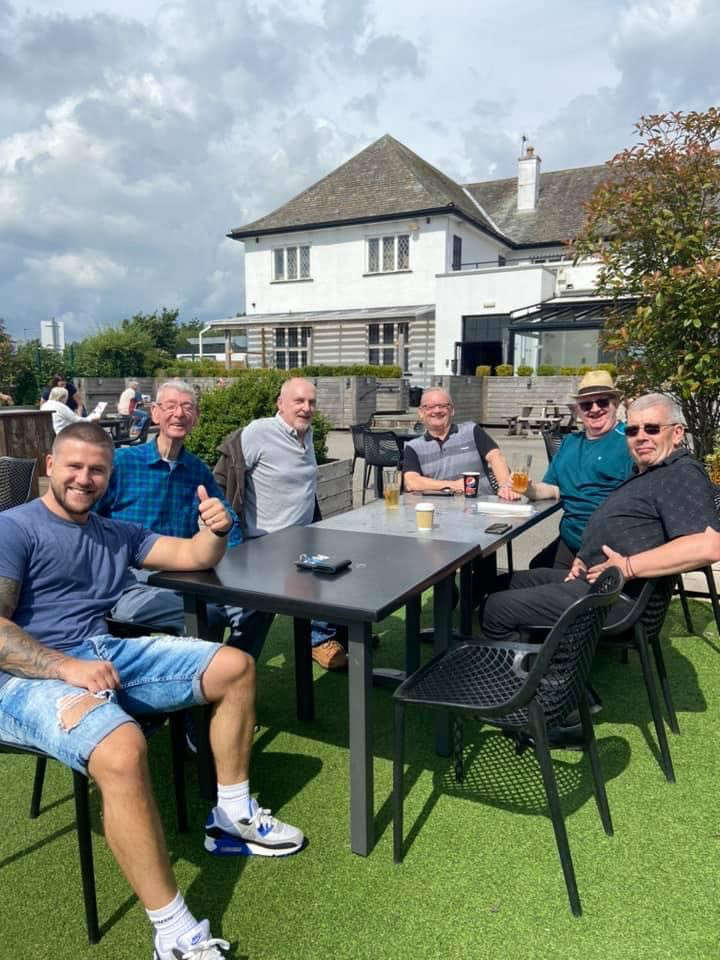 Brio Leisure's Northwich Memorial Court are working with 'Directions for Men', an organisation that provides men aged 18+ with a safe space to come together as a group and talk about what is happening in their lives and how it is impacting their mental health.
We know as part of the stigma of mental health for men is men may find it even more difficult to talk about their own struggles and worries. This could be because of many different reasons and the problem is, when there is nowhere to share our problems, they may start to present themselves as stress, depression, anxiety, and other physical symptoms too.
Chris, 'Directions for Men' Founder says "I founded Directions for Men after losing a family member to suicide and struggling myself with anxiety and depression. The groups are amazing and just taking the chance to air what you are going through helps you feel more in control. The most important thing for me is that men have a place to go to get stuff off their chest, make new mates and feel like they have been listened to. If we help just one man, we've done our bit. We've been working with Brio to deliver sessions at Northwich Memorial Court for 12 months. The centre is great with fantastic facilities, and the centre team is really welcoming and supportive".
In each session, every man has an opportunity to talk about things he may not be able to talk about in everyday life. It can also help those coming back up through their recovery, to talk about what they are going through and receive the support they need from the group. Some people may not be ready to talk, and some people might just want to listen for now but as a minimum, you will get a warm welcome and a brew and maybe even make a great new bunch of friends after joining.
Paul Hesketh, Facility Manager at Northwich Memorial Court said, "Directions for Men are a brilliant organisation that provides much-needed support for men to connect and talk to each other, share and discuss their problems and feel supported. The whole team at Northwich Memorial Court are proud to work with and host Directions for Men at our centre to deliver such an important and necessary initiative. There are many studies which have shown that being active in a range of ways can improve mental health so our collaboration with Directions for Men is very much aligned with our health and wellbeing agenda."
One participant said, "This group has helped me realise I am not the only one who struggles with mental health but also it's so easy and stress-free to open up about things and clear the mind and find ways to move forward."
Anyone can join in; all you need to do is turn up and get comfortable with a group of people who are happy to listen. You can visit the group at Northwich Memorial Court every Thursday at 6pm in the Green Room.
If this sounds like something that may help you or maybe you know someone who needs the help, you can get more information by contacting the founder directly by emailing:
chris.judge@directionsformen.org.uk
...or by visiting the website here: