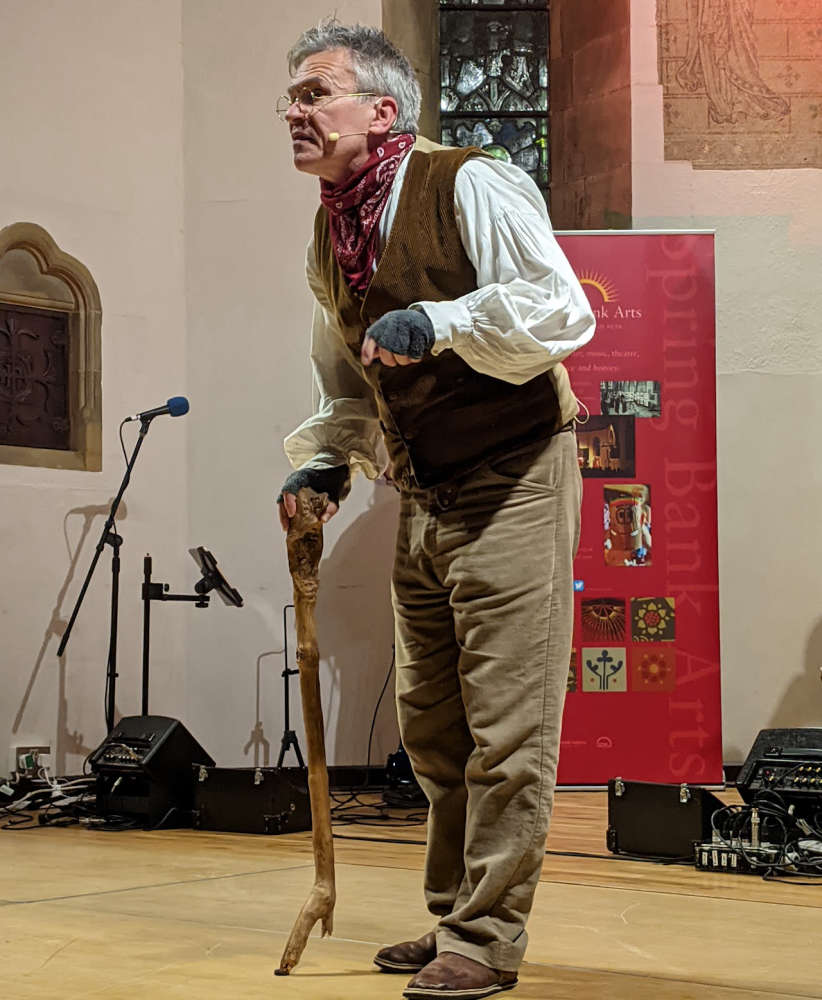 The Mill Ballads is a production that tells the story of Quarry Bank Mill in Styal.
The year is 1845 and Joseph Sefton recalls the experiences of his life. While recounting his stories, his thoughts and memories come to life in songs. The Mill Ballads is a music theatre production, which is based on real historical characters and events, which took place in and around Quarry Bank Mill in Cheshire.
From the lives of the child apprentices that Samuel Greg the owner, put to work in his mill, to the tragic events of Peterloo in Manchester. The Mill Ballads takes you to the center of the Industrial revolution and gives an eyewitness account of the changes, that shaped the North West of England and eventually the world we live in today.
Trebuchet are a three piece band from Cheshire who perform these ballads of both original and traditional folk songs and music. Actor and musician Steve Howe has experienced working with touring theatre companies as well as having twenty years of heritage performances under his belt.
The changes of the industrial revolution, impacted the lives of working men, women and children in early 19th century England. Cottonopolis, as early ninteenth century Manchester was somtimes known, was where this revolution took place. As well as coal to fire the new steam engines, it was cotton which would fuel the race for wealth and power. But at a tragic cost to many, who's voices would not be heard by the wealthy political leaders.
The show is taking place on Saturday 15th October.
Details about the Mill Ballads can be found on their website at:
Pictured - Joseph Sefton recounts his memories, played by actor and musician Steve Howe. (Photo credit Melanie Harris)