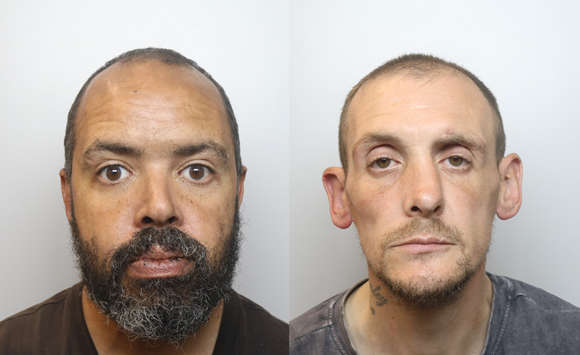 Two men have been jailed after pleading guilty to a number of theft offences in Crewe.
Christopher Davies, 38, of no fixed address but of the Crewe area, appeared at Chester Crown Court on Thursday 7 September after pleading guilty to four counts of retail theft and was sentenced to 42 weeks in prison.
Julian Stockton, 49, of Hungerford Road in Crewe, appeared at Chester Crown Court on Saturday 9 September where he received 40 weeks in prison for two counts of retail theft and two counts of breaching his Criminal Behaviour Order.
The men frequented local businesses in the Crewe area where they would commit the majority of their offending.
Davies was identified committing a high value theft from Boots on Grand Junction Retail Park on Monday 4 September. Stockton was also spotted at the Grand Junction Retail Park a day later, on Tuesday 5 September, attempting to steal alcohol from two businesses and was subsequently found in breach of his CBO which prohibited him from entering Crewe town centre.
Both men were arrested on Tuesday 5 September and charged with the offences.
PC Davidson said:
"Davies and Stockton are prolific shoplifters that have stolen from local businesses across the town for a long time; hopefully these sentences will deter such actions in the future.
"I also I hope that seeing these two offenders behind bars can provide some reassurance to residents and businesses that we are doing all we can to deter criminality and anti-social behaviour within Crewe.
"I'd continue to urge residents to report suspicious activity, so that together, we can make life difficult for criminals and make Cheshire a hostile for those intent on committing crime."