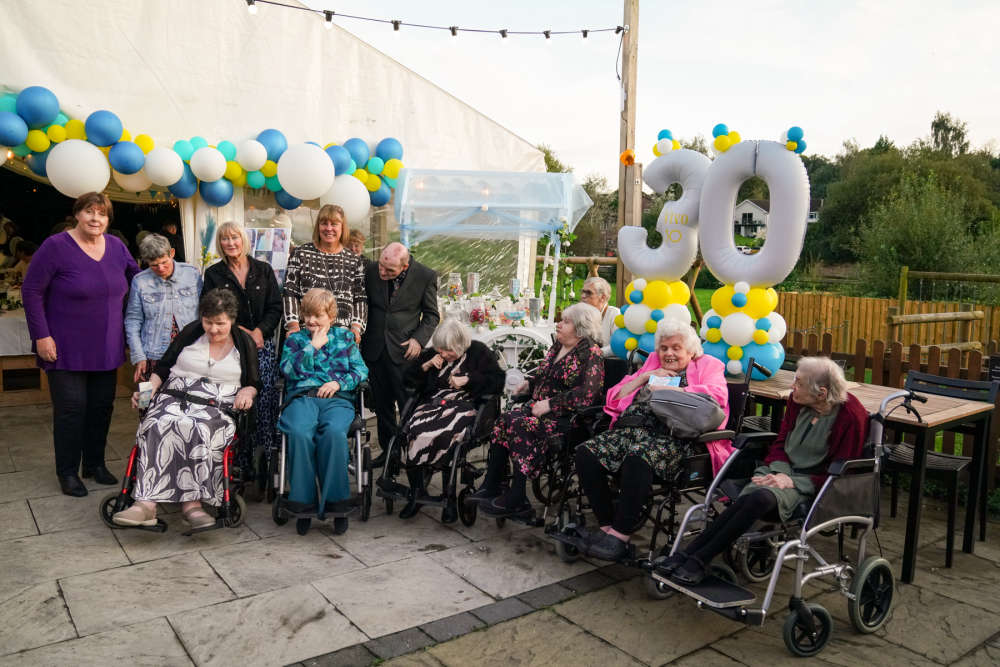 Vivo Care Choices recently celebrated the 30th anniversary for its supported living services in Northwich and Winsford.
An in-house service at Cheshire West and Chester Council, Vivo offers a range of support for people with learning disabilities and autism, including supported living 24-hours-a-day, 365-days-a-year.
Supported living services in Northwich and Winsford were originally set up by Cheshire County Council in the 1990s, before moving across to Cheshire West and Chester Council and Vivo Care Choices.
These services provide support for people in their home and local community so they can be as independent as possible and enjoy life to the full.
As part of the celebrations to mark 30 years, people accessing Vivo's services and current and former staff got together to look back at the real difference the services have made over several decades.
Councillor Sheila Little, Cabinet Member for Adult Social Care, said:
"It's a wonderful achievement to have been providing these important services in our communities for 30 years.
"Many people with learning disabilities and autism want to live independently in their own home as they reach adulthood and these services provide the opportunity for them to do just that.
"Not only do supported living staff offer the support people need in their own home, but they also make sure they're out and about in the community doing the things they love.
"A number of people have been in supported living services since they were first opened and staff have helped them throughout their individual journeys.
"The celebration event provided a chance for everyone involved with these services to come together and celebrate all the achievements over the past three decades.
"I'd like to thank all staff who have contributed to making these excellent services what they are."
For more information about Vivo and the range of services it provides, visit:
There are plenty of opportunities to join the supported living teams and make a real difference to other people, with Vivo offering a range of benefits.
Competitive pay for the adult social care sector
Excellent pension scheme with 22 per cent employer contributions
Generous holiday allowance of 26 days (pro rata), increasing to 31 days after five years of service
Reward and salary sacrifice schemes
Ongoing training and development opportunities
All live vacancies are advertised on the Council's website.
Pictured - Staff who have worked in supported living since the start, along with residents of 30 years, enjoy a group photo.