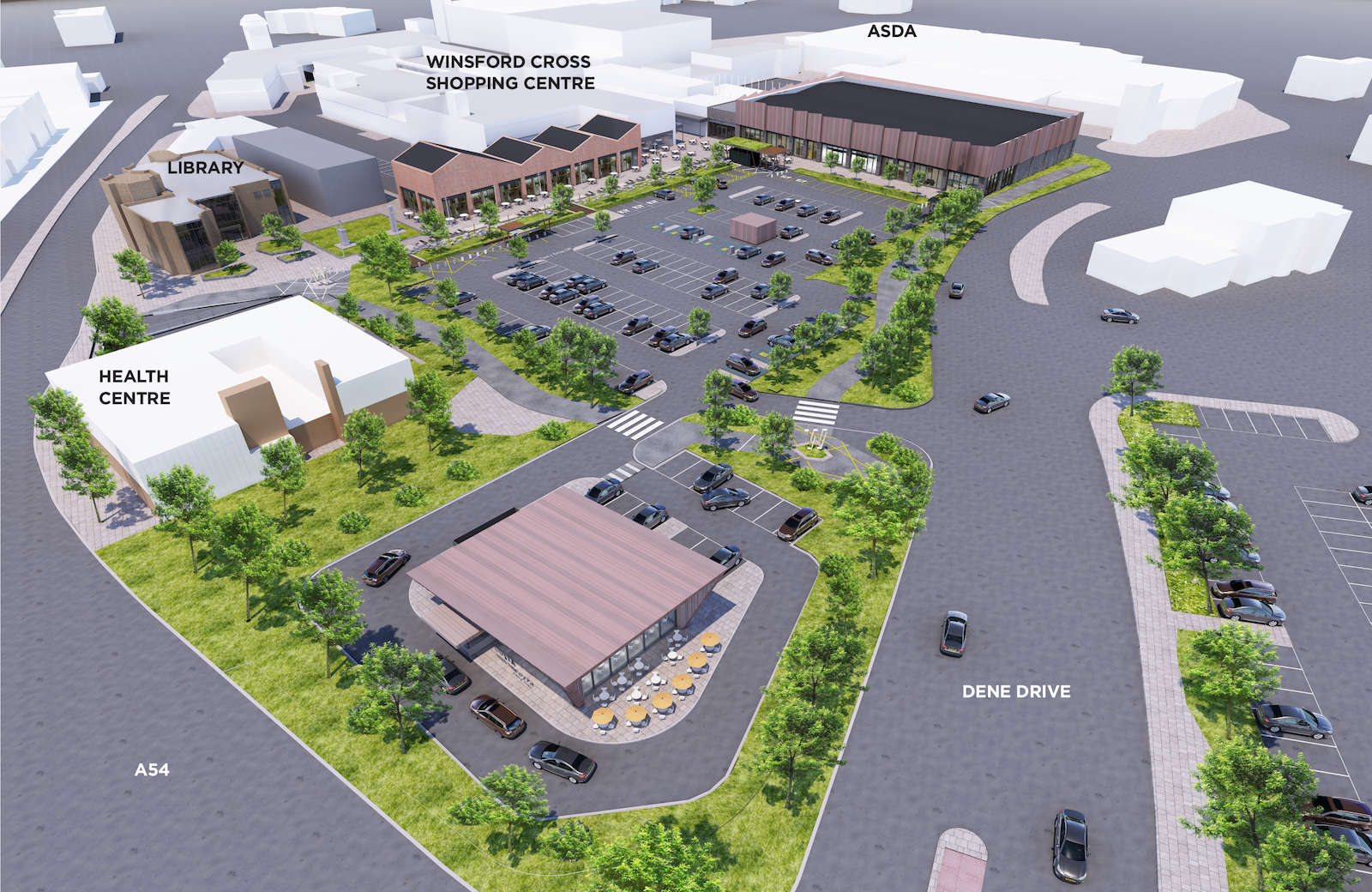 Since purchasing Winsford Town Centre in 2018, Cheshire West & Chester Council has been working on transformative plans to redevelop the Town Centre and make it a destination Winsford residents can be proud of, with construction starting next spring 2022.
Cheshire West & Chester Council Council has announced the updated plans ahead of the planning application being submitted, reflecting resident and business feedback from the summer consultation.

Thanks to all who shared their views, their feedback has improved the plans, including more spaces for restaurants and opportunities for pop-up entertainment, better car parking, more trees and improved cycling links. Thanks also to Council staff for reviewing the feedback and bringing it to life in the revised plans.

The Council has received lots of different views and ideas and has worked to make sure the planning application delivers what people are asking for. The Town Centre must meet the needs of people who will use it and the Council is still seeking the views of residents ahead of the planning application being submitted this autumn. I hope as many residents as possible will have their say.

Residents can find out how to take part online, by phone or in-person at:
https://participatenow.cheshirewestandchester.gov.uk/transforming-winsford-town-centre-continuing-our-community-conversation.

The plans combine resident feedback with the best bits of the earlier plans, including modern retail spaces to attract big brands & local independents, market facilities, social spaces and accessible public toilets.

These plans will make our Town Centre a hospitality and retail destination, becoming somewhere we can be proud of where Winsford families can enjoy spending time together.