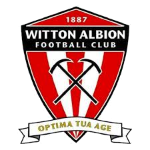 Graham Wood, the acting Chairman of Witton Albion Football Club, has issued the following statement following the appointment of Jon Macken as Manager for the club.
"The Board at Witton Albion are pleased to announce the appointment of Jon Macken as our new Manager. Many football fans will remember Jon from his playing days at Preston North End, Manchester City, Crystal Palace, Barnsley and Walsall amongst others. He made a total of 491 appearances scoring 120 goals. He also played for England at U20 and the Republic of Ireland as a full international.
He has managed at Radcliffe Borough and was recently at Colne. Jon has some exciting ideas for the future development of our club and we look forward to working together to bring competitive and entertaining football to our fans in the coming seasons.
It is vitally important that the Witton Albion fans get behind our new manager and the new squad of players that Jon will be assembling over the next few weeks. We look forward to welcoming the Witton Albion family back to the U LOCK IT stadium in July when we will have the first of our friendlies in preparation for the 2022-2023 season."
Jon Macken, the new manager, said "I am delighted to accept this opportunity to manage this club and I am looking forward to the challenge ahead at Witton Albion, a club with a very good history, passionate supporters, and great volunteers who all work extremely hard for the football club.
If we pull together and work hard, I am sure we can get this club back up the league.
The club and myself have an exciting vision over the coming years and I am honoured to have been chosen to bring the good times back to the club.
I am keen to meet as many of the Witton Albion family as possible over the coming weeks – please come and introduce yourselves to me and the coaching team. We need a united front and to work together to push this great club forward. The fans and volunteers play a vital part in supporting the team on the pitch. Together, I am sure we can bring success to Witton Albion in the coming seasons"
Further announcements will follow shortly regarding back-room staff joining Jon.