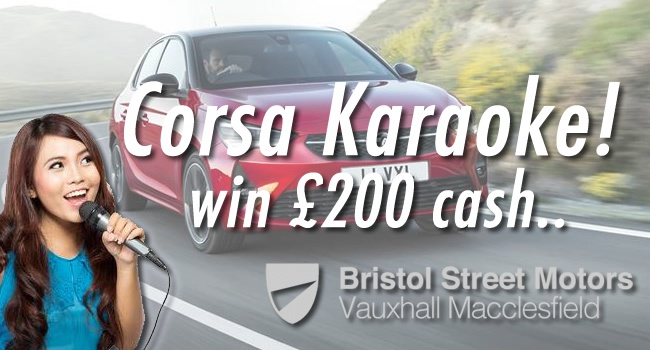 WE HAVE OUR FINALISTS
Watch the videos below and then using the form at the bottom of this page pick your winner!
The winning singer will grab £200 in cash!
SINGER 1
SINGER 2
SINGER 3
SINGER 4
SINGER 5
Voting is open on the 25th January and 26th January
Multiple votes from the same IP number will be allowed at a maximum of 4
Mulitple voting from the same device will be allowed at a maximum of 2
Multiple votes form the same email address is not permitted
To Vote you must have a unique valid email address
Voting is subject to scrutiny after the closing date, any voting deemed to be cheating / abusing the voting system will be removed.
All voting data is kept for 30 days, it is not used for any purpose other that to capture your vote.
Check out the Corsa our singers performed in below:
Click here to see the all new Vauxhall Corsa from Bristol Street Motors Macclesfield
Voting takes place on the 25th and 26th January 2020