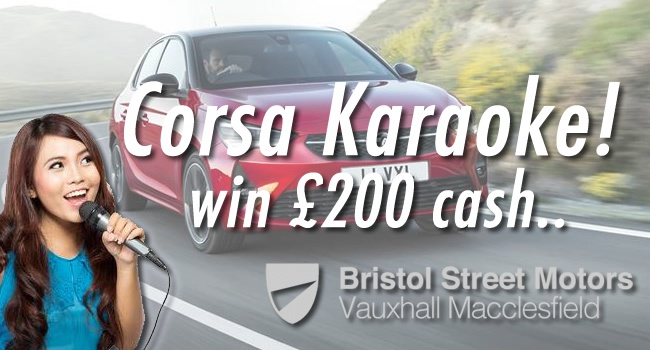 We are looking for 5 contestants to take part in Corsa Karaoke
Every day for 5 days Darren from Silk Drive will pick up a contestant in the brand new Corsa ....and have a sing in the car....each performance will be videoed and loaded on to this page!
Check out the Corsa you will be singing in below:
Click here to see the all new Vauxhall Corsa from Bristol Street Motors Macclesfield
The video with the most votes
will win £200.00 in cash!!
Voting takes place on the 25th and 26th January 2020