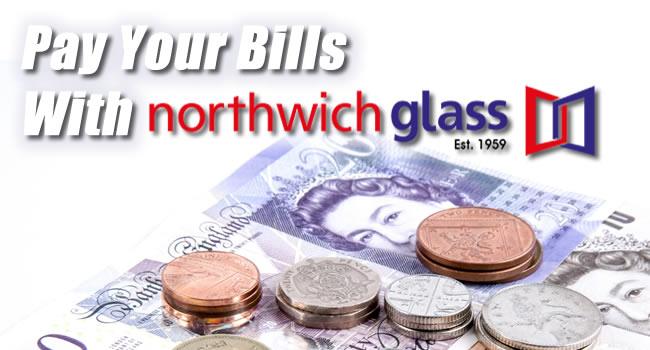 Silk 106.9 and Northwich Glass want to...
PAY YOUR BILLS
Yes we really do!
How? we hear you scream, very simple - fill out the form below and upload a copy of the monthly bill you want paying and that's it you are in the draw to have Northwich Glass Pay that bill!
*On FRIDAY afternoons ( from 21st January ) Daz Antrobus will draw ONE winner and every week until February 25th.
*We will call you on the phone number you supply to us on the form below & you will have 15 mins to answer if you don`t answer with in the that time we will make the draw again.
KEEP LISTENING INCASE YOUR BILL GETS DRAWN OUT TO BE PAID......
UPLOAD AS MANY BILLS AS YOU WANT EACH WEEK!
FOR DATA PROTECTION MAKE SURE YOU COVER YOUR ADDRESS!

Northwich Glass - Keeping Cheshire homes Warm, Secure and Looking great for 60 years!
WHAT ARE YOU WAITING FOR?
Fill out the form below and listen to Silk Drivetime Every Friday to see if you have been chosen!
Rules
You can enter multiple times - BUT the bills must be current
For Data protection the ADDRESS and any acc numbers must be obscured on any uploaded bills.
All Entrants MUST be over 18 years of age
If the Drawn winner fails to answer our call within 15 mins , we will draw another winner.