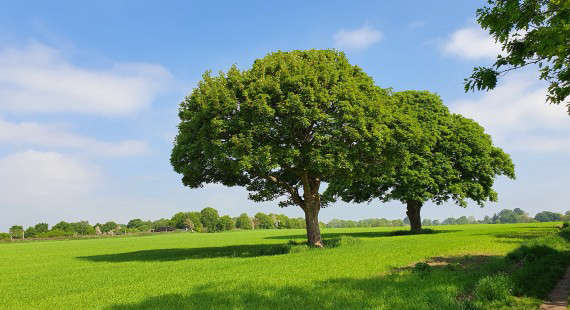 Cheshire East Council's newest rural action plan has been approved – confirming plans to support the borough's rural areas to thrive.
At a meeting of Cheshire East Council's economy and growth committee this week, councillors agreed to approve and adopt the rural action plan 2022/23-2025/26, which provides a rural focus on the authority's existing strategies and plans.
Councillor Nick Mannion, chair of Cheshire East Council's economy and growth committee, said: "Nearly two fifths of Cheshire East's total population live in rural areas, and we want to ensure that in delivering the strategic aims and objectives set out in the council's corporate plan, that we are meeting the needs of our rural communities.
"The action plan is there to inform the council's strategies and plans, rather than to replace them, and to apply a 'rural lens' – helping to identify priorities regarding the rural area and supporting its economy to thrive.
"It is positive news that the plan has now been adopted – we will continue to take action in ensuring the borough is a great place for people to live, work and visit."
The plan sets out the actions the council is taking to address issues and opportunities for Cheshire East from a rural perspective and builds on the first rural action plan, detailing progress made since 2018/19.
It takes into account factors including the impact of changes due to the UK's withdrawal from the European Union, climate change policy, and the economic recovery from the pandemic, and reflects a number of strategic priorities.
Priorities addressed in the plan include digital connectivity, access, housing, rural places, and communities, planning for a green and sustainable place, the visitor economy and support for rural based businesses.
Earlier this year, the council published its digital strategy, which includes an ambition that 'all residents and businesses will be able to access high speed broadband in their home or locality'.
The council continues to address this issue through a sub-regional 'Connecting Cheshire' programme, so that the area can benefit from national funding programmes to improve connectivity.
Meanwhile, the council's Rights of Way Investment Plan, which remains valid until 2026, continues to be progressed and 83 per cent of the borough's public rights of way network is classed as 'easy to use' – against a target of 80 per cent.
Progress against the action plan also includes a three-year pilot scheme called the 'Go-too' service, which was launched in October 2021 following receipt of £1.25m of funding from the Department for Transport's Rural Mobility Fund.
The on-demand rural bus service covers a wide area south of Nantwich, taking in Bunbury, Wrenbury and Audlem and other villages, where no commercial services are available.
It aims to reduce rural isolation, increase accessibility, and support the local economy.